Whether you're a basketball fan with an eye for style or a sneaker fanatic, every NBA season offers new thrills that exist at the intersection of two worlds. Each game has its own highlights, from record scores, historical rise to teams like the Phoenix Suns and Milwaukee Bucks and revelations of player-specific sneakers. PE debuts are a hot topic of discussion, as they combine the latest innovations in performance technology with the style of the best dressed guys in the league. Each pair of PE sneakers tells a unique story about the player it was created for.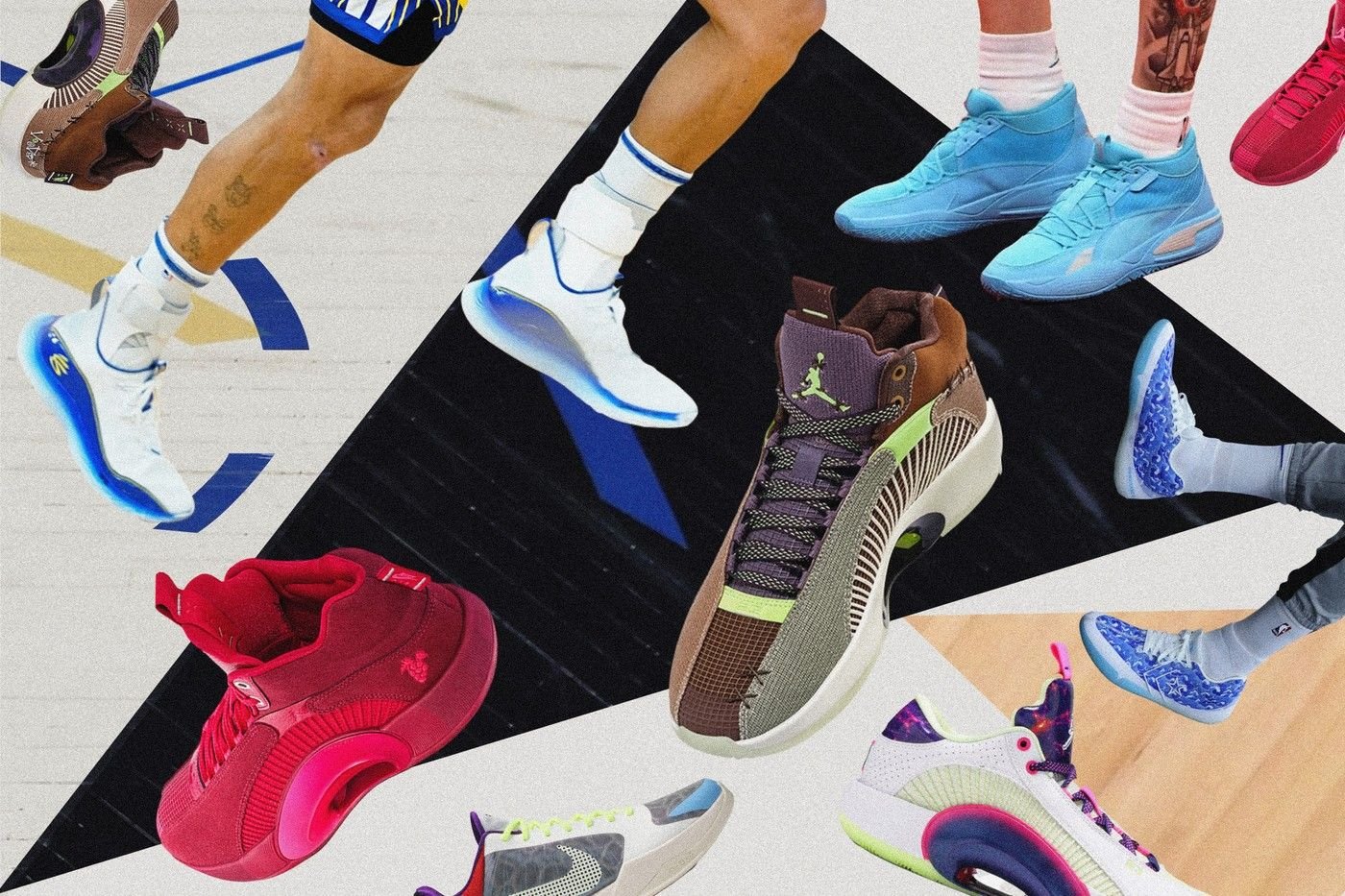 In preparation for the upcoming NBA season, we're taking a look back at exclusive sneakers for the hottest players from the 2021 NBA season. With selections from Nike, PUMA, Air Jordan and more, The shoe list includes these shoe models that affect not only the game of basketball but also the game of footwear in general. Let's explore this special list with Storepc.
PJ Tucker's Nike Kobe 5 Protro PE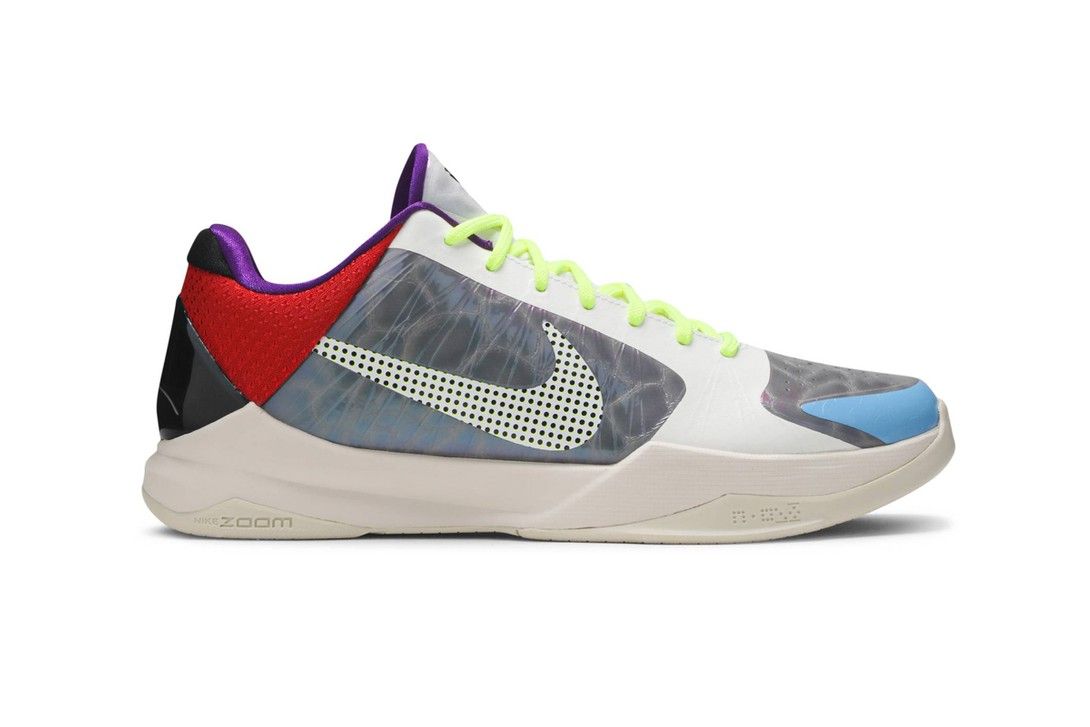 PJ Tucker fans are well aware of his love of fashion, so it's great that his Kobe 5 Protro PE shows off a stylish look in one of the best sneakers ever. by Kobe. This release debuted in 2019, and Flywire technology runs throughout this shoe to provide the extra support needed during high-pressure games. Not only is this a special sneaker release, but this version is also a tribute to a legend – Kobe Bryant.
Zion Williamson's Air Jordan 35 "Voodoo" PE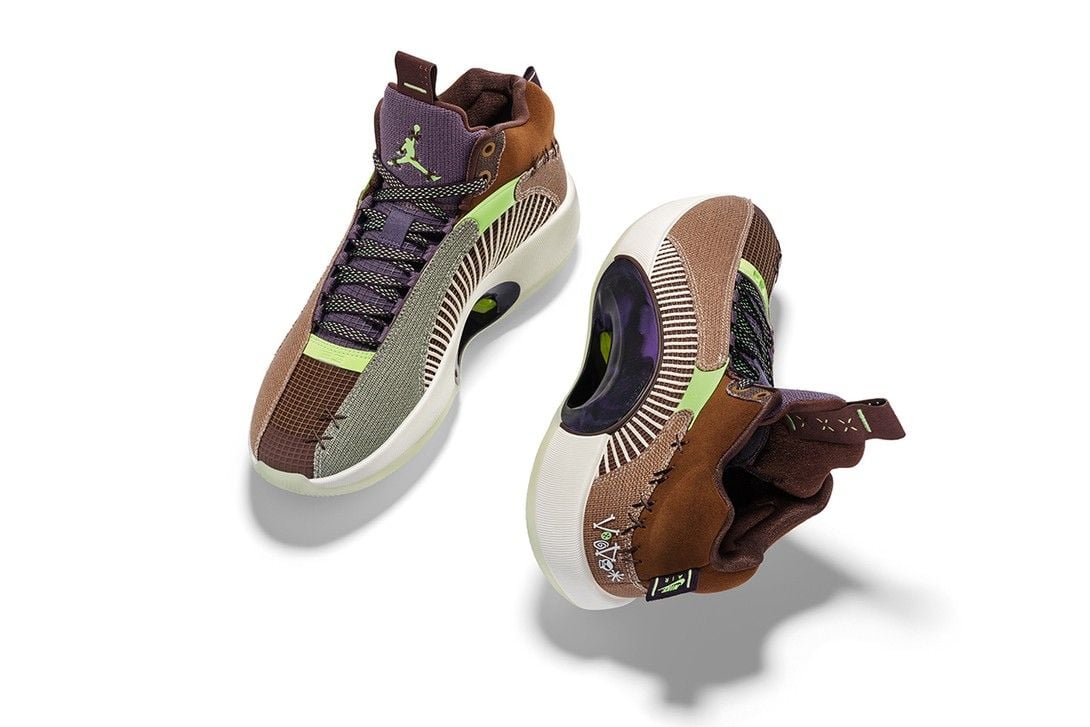 Playing for the New Orleans Pelicans, rising player Zion Williamson debuted the folklore-inspired "Voodoo" track on the Air Jordan 35 last season. While the AJ35 tends to be a popular sneaker choice specifically for players, the Williamson pair uses the typical high-tech, performance look for a shoe with a more handcrafted feel. Made from a variety of brown and green textiles, this player-specific sneaker tells a story not only about the player but also about New Orleans.
Carmelo Anthony's Air Jordan 35 "Carmerlot" PE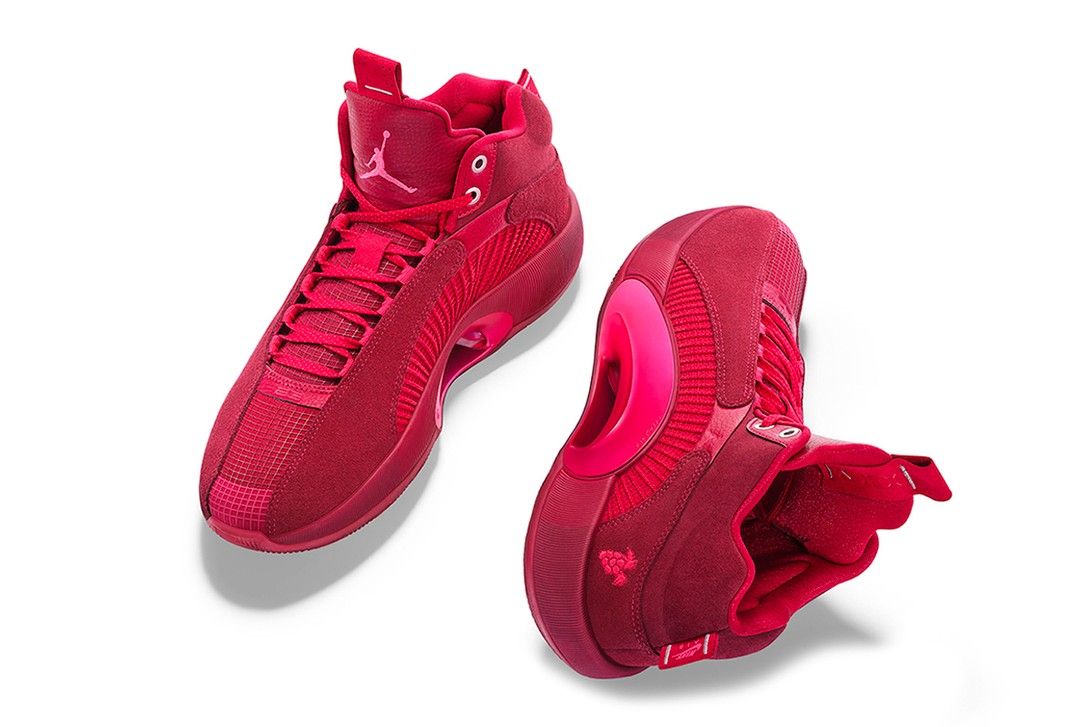 On the cover of Wine Spectator in May 2021, this exclusive pair of AJ35s speaks to Carmelo Anthony's passion for fine wines. The luxurious connotation of the wine is expressed through the bold red tones on the sneakers with a luxurious suede finish. On the heel of the shoe, a unique embroidered grape symbol as a bright spot attracts the viewer. Anthony was first spotted wearing these shoes during a "New Year's Day" game, where he earned the 14th spot on the NBA's all-time scoring list.
Luca Doncic's Air Jordan 35 "Cosmic Deception" PE
First spotted on the field during an April 2020 game, the Air Jordan 35 Low "Cosmic Deception" has been customized to match the striking player's style. Featuring a textured heel, a silver Jumpman logo on the right shoe and Doncic's personal logo on the left, these sneakers take on a vibrant, unmistakable colorway. Neon greens and pinks give this player-exclusive version a sense of chaos that speaks to an energetic approach to the game.
LaMelo Ball's PUMA Court Rider PE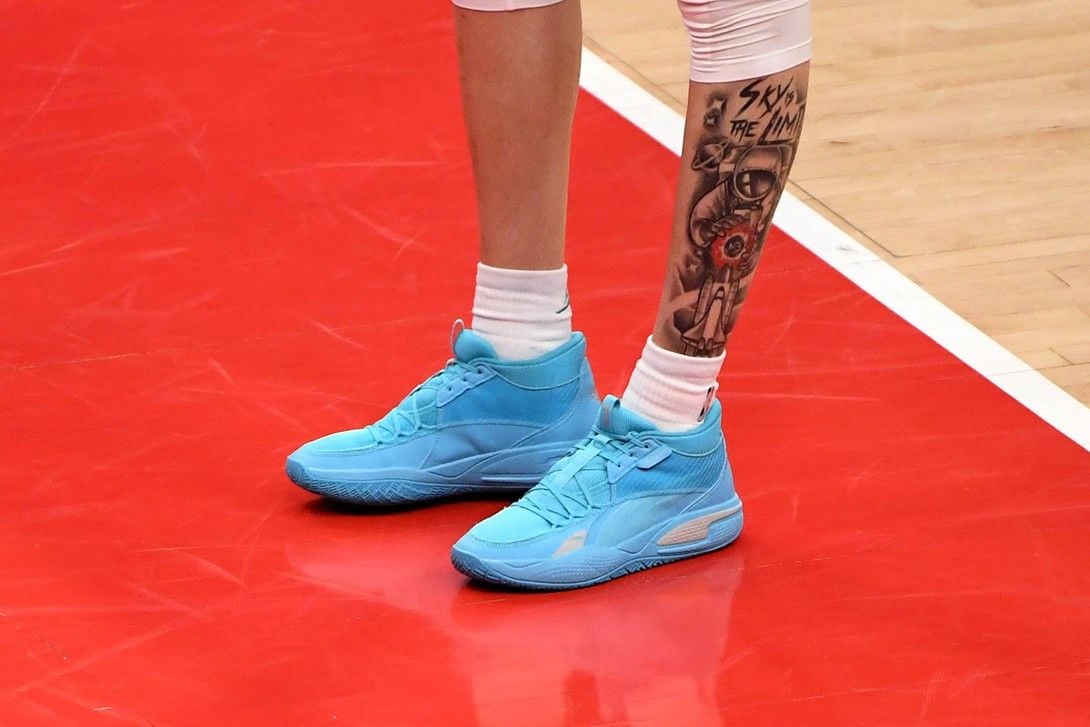 After much speculation about which sneakers LaMelo Ball will choose, he has finally revealed a player version of the PUMA Court Rider in early 2021. The custom bright blue colorway matches the moniker's reputation. the flash he earned both on and off the football field. To give this sneaker a personal touch, PUMA added Ball's personal logo on the heel.
Kelly Oubre Jr.'s Converse All-Star BB Evo PE
During the first season of Kelly Oubre Jr. at the Golden State Warriors, he was spotted wearing several different colorways of the player's exclusive Converse pair. Like his nickname, "Wave Papi," the Converse All-Star BB Evo PE worn by Oubre features wave-inspired textures and tie-dye prints. As a player known for always pushing the limits of fashion, the 2021 NBA season also saw Oubre launch many other PE sneakers.
Stephen Curry's Under Armor Curry Flow 8 PE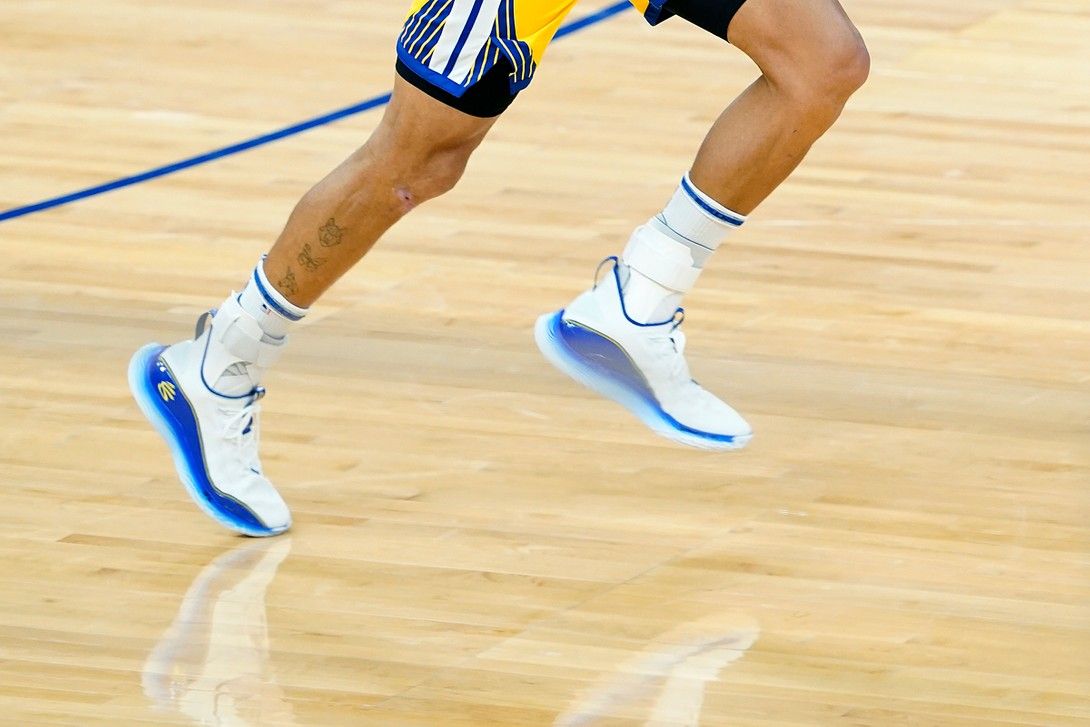 Under Armor's recent rise in basketball parallels Curry's impressive rise as a basketball star. Since Curry was picked up by Under Armor in 2013, the player developed his first shoe, the Curry, in 2015 and partnered with UA to create the Curry brand. Last season, Golden State Warrior players were spotted wearing different colorways of Curry 8 Flows, and this blue gradient player-exclusive pair has been creating buzz on online platforms.
And those are the hottest PE version sneakers in the 2021 NBA season. Please continue to follow Storepc to update the latest information on fashion trends and sports shoes.
See more:
Top 10 most valuable Air Jordan pairs from 1995 to 2005
List of Top 10 coolest new designs in 2021