A little red lipstick, an off-the-shoulder dress, sexy high heels, and an unanswered date message, you think you are ready to welcome your own day. However, 'no scent, no imprint', even beautiful jewelry can't leave much of an impression with perfume. Let's go through a few suggestions with Storepc to choose the right scent for the upcoming October 20th.
D&G Light Blue – Picnics
D&G has been very sophisticated when producing the Blue Light line aimed at a young, dynamic audience who is passionate about traveling and worshiping liberalism. D&G Light Blue is exactly a must-have for every picnic because this fragrance is bold with the scent of life. Just a few drops of incense is enough to turn a girl, no matter how moody, into full of life, unusually refreshing. The lively scent of Sicil mingles with the refreshing coolness of Granny Smith apple, turning all meek femininity into youthful and dynamic.
Dior J'Adore – The Queen of the Night
Proud, aristocratic, fashionable and unbelievably popular with Western ladies – these are the most appropriate symbolic adjectives to describe Dior J'adore. Representing Dior's new definition of womanhood, J'Adore is sweet yet fierce, gentle yet tough, the scent that breaks the boundaries of the gap between pride and simplicity, sharpness and innocence. . You can't even find a weak point in J'adore because that scent is like the queen of the night, brilliant and proud, attracting all eyes, conquering all and making anyone happy. become jealous.
Chanel Coco Mademoiselle – 10 point date night
Religious people favor Coco Mademoiselle as a 'catalyst' for lovers, because of the irresistible attraction from the scent full of femininity and seduction. Coco is the embodiment of elegance and independence, a representation of sexy and abstract beauty, it provokes the curiosity of the opposite person, and at the same time gently reveals the full feminine beauty of who is wearing this scent. Contained inside a traditional, no-frills shell is a magical fragrance capable of awakening the emotions and passions of the person who is enjoying a romantic October 20 night with you.
Gucci Flora by Gucci – Score with parents
You do not find any sweetness in Flora, much less the deadly seductiveness in this fragrance. So, with Gucci Flora, what do you get? You get complete confidence and first impressions with his parents, that's for sure! The outstanding pure fragrance made of the powerful rose velvet and Osmanthus flower, blended with the warm notes of patchouli and cedar, resonates with the cool citrus, transforming all distances and shyness between you. and future parents-in-law became close.
Versace Yellow Diamond – Imprint with colleagues, why not
The first time I saw Yellow, I immediately thought of a professional, friendly but very aristocratic office lady. Proud but approachable, seductive but self-respecting and restrained, Versace Yellow Diamond puts on every girl who uses it a noble but not snobby aura, making people exclaim because of its friendliness, but had to admire her regret because she couldn't keep up with her aura.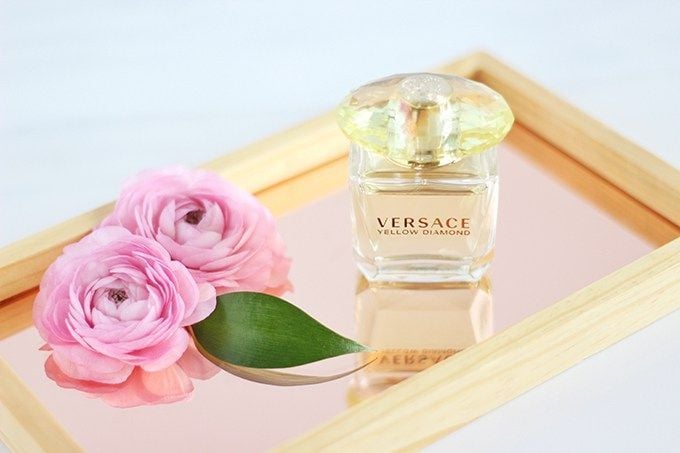 In a work environment that always requires self-renewal, scoring with Versace Yellow, especially when meeting partners, is a must.
The coming October 20th, have we found a suitable scent enough to make us remember our taste? The above suggestions of Storepc are based on many styles from charming, gentle to strong modern. Hope you have a wonderful and meaningful holiday!
Besides, don't forget to refer to: Top 4 sweet fragrances for autumn