In the fall, the rhythm of life begins to settle down, the day goes by slowly, and mild, cool weather always lends itself to soft, sweet, romantic scents. Evening is a time to appropriately express the rhythm of the seasons and relax. This is the perfect time to start a balanced transition between the mild scents of summer and the depths of winter. Fragrances with a light fragrance…or cinnamon are perfect for fall. Well for the ladies of Storepc, I want to send you 4 sweet fragrance suggestions for fall!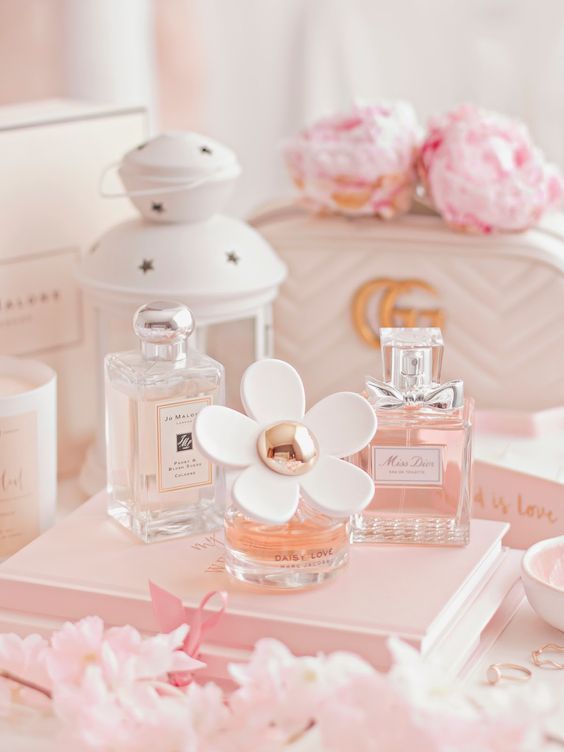 Marc Jacobs Daisy Dream
Inspired by the boundless spirit of blue sky and daisies. Daisy Dream embodies Marc Jacobs' irresistible fusion of detail and elegance. Gives the Daisy icon a new look.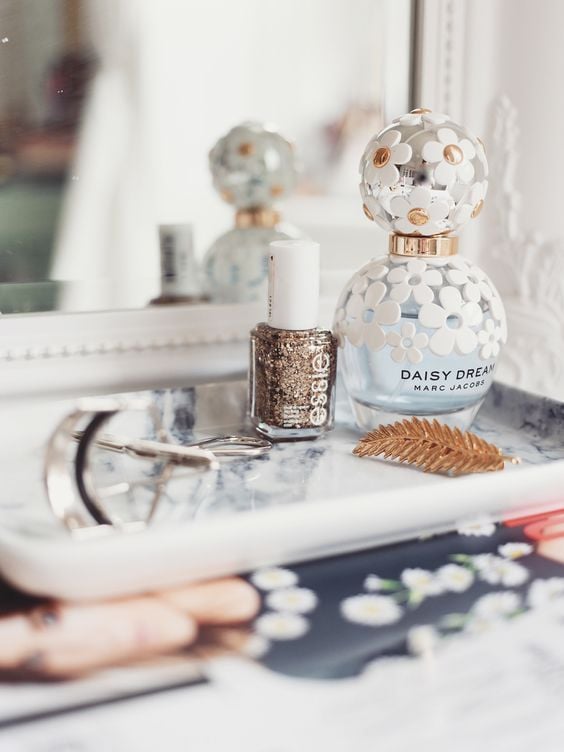 The glass bottle looks like it's wrapped in a chrysanthemum robe. The silver cap with gilt trim embodies the whole elegant feminine beauty, but without compromising luxury. Both modern and classic. A wonderful perfume bottle that cannot be lacking in your collection.
Fragrance Notes: Jasmine, Lychee, White Wood Musk, Coconut.
Valentine's Day
2011 was a breakthrough year for the fashion house Valentino's fragrance career. The innovatively designed bottle is the perfect fusion of Roman and Italian flavors. This blend is a continuation of oriental and fresh fruit aromas.
The most interesting thing Valentina brings to the table is the opposite of expression: fragile, vulnerable but equally strong, rebellious. It opens with pleasant aromas of Calabrian bergamot and Alba white truffle, followed by tantalizing sweetness of Almafi orange blossom, lily and jasmine, and ends with soft amber and warm vanilla. A tender and thoughtful girl with a mischievous heart will live in harmony with Valentina.
Miss Coco Chanel
The fragrance of Chanel Coco Mademoiselle represents a generation of elegant, elegant and modern urban girls, a wonderful symphony of fruity and floral notes. It opens with a luscious look of Sicilian orange, Calabrian bergamot and grapefruit.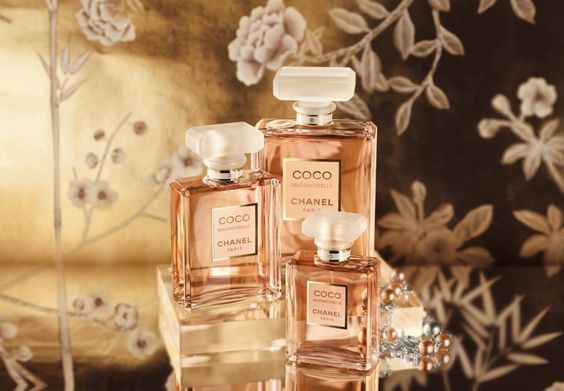 Then it blooms with a rich and seductive floral aroma of rose essential oil and jasmine extract, accompanied by a loving kiss of lychee. The design of the perfume bottle is as elegant as a jewel, reflecting the free and easy beauty of women who pursue luxury and modernity.
love
Sensual and refined, Dior J'adore recreates femininity and unexpected emotional power with a bright scent of African orchid, plum, rose and silky woody notes. It suits confident young women.
Many people nickname this perfume Giraffe because the shape of the perfume bottle is very long, reminiscent of animals with long necks, which is completely different from other perfumes and looks like a slender and arrogant girl. Dior has been so ingenious in creating the bottleneck, reminiscent of the necklaces of ancient Marseille women.
As for its fragrance, it probably doesn't take us too long to appreciate its sweetness and charm, with a touch of sensibility and personality that stimulates possessiveness. No matter what the weather, the biting cold, it still takes you into a space immersed in warm charm. You seem to be lost in a mysterious space of oriental legendary culture with thousands of colors.Over time it has conquered the subtleties of my use of fragrances
Also, don't forget to refer to: Instructions on How to Store Perfume Properly