Nike's "Have A Good Game" collection not only introduced new audiences to the athletic shoe space, but also tested the creativity of Swoosh's design team. From classics like the Nike Blazer Mid to newer designs like the Nike Air Force 1 Pixel, each "Have A Good Game" proposition conveys a game-inspired aesthetic through unique elements. Unique features include fun graphics and vinyl overlays.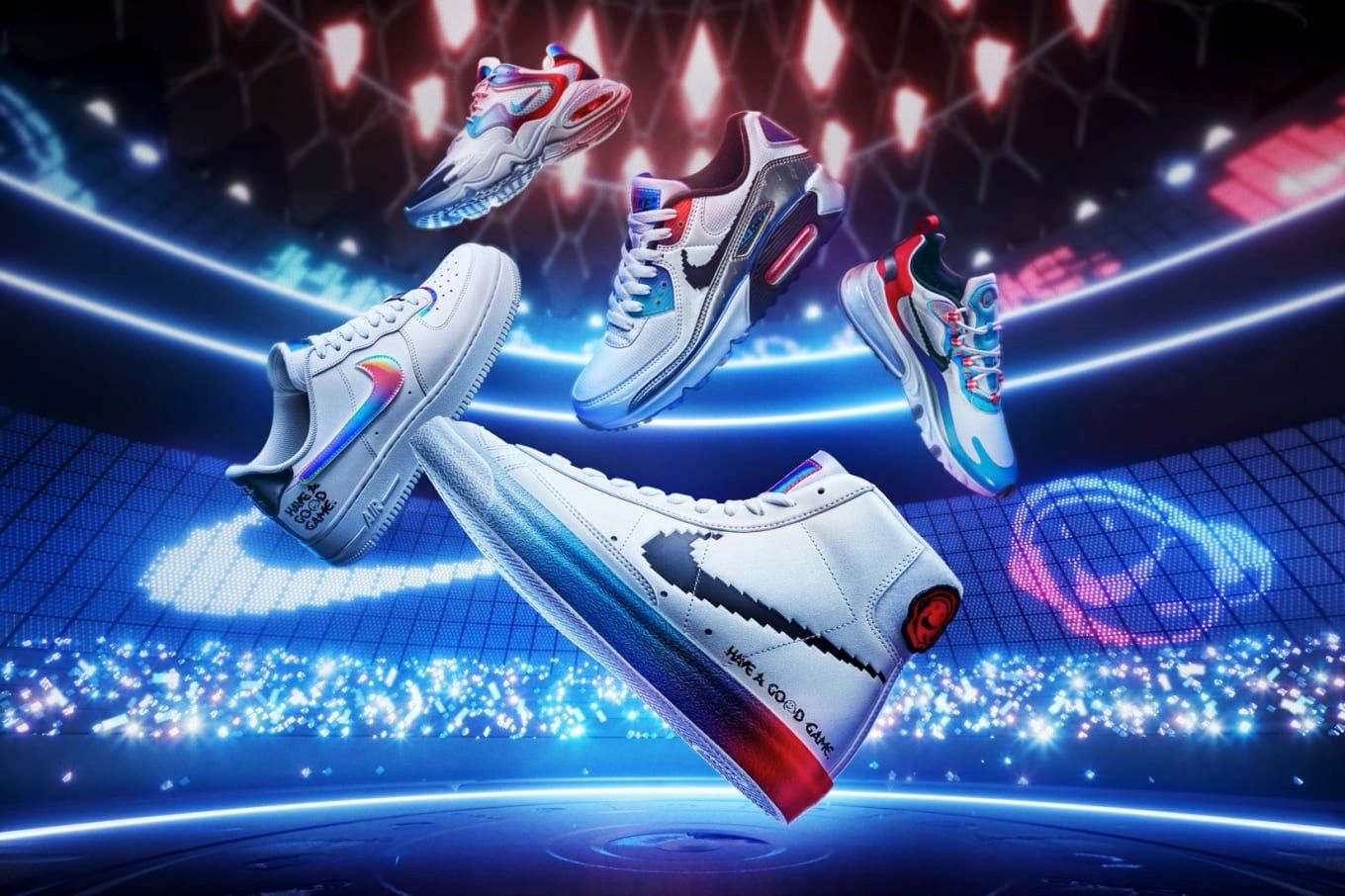 Recently, the next version to join this collection was released which is the Nike Air Force 1 Fontanka complete with customizable details and glow in the dark. Let's explore with Storepc about this special version of sneakers.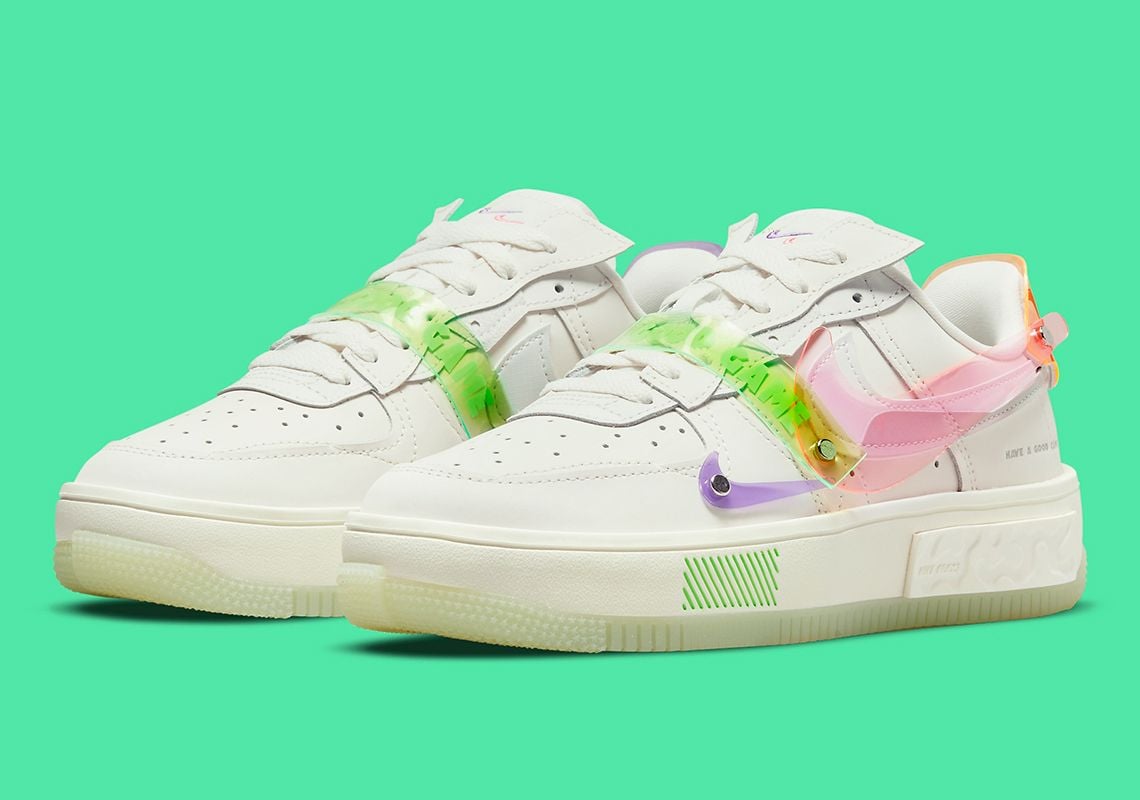 Very trendy cream tones adorn the smooth leather upper, creating a very attractive overall look to direct users to start playing the game. Similar to the previously revealed Air Force 1 pair, the neon vinyl material is protected by a silver button-down that adds tech-inspired touches to the style.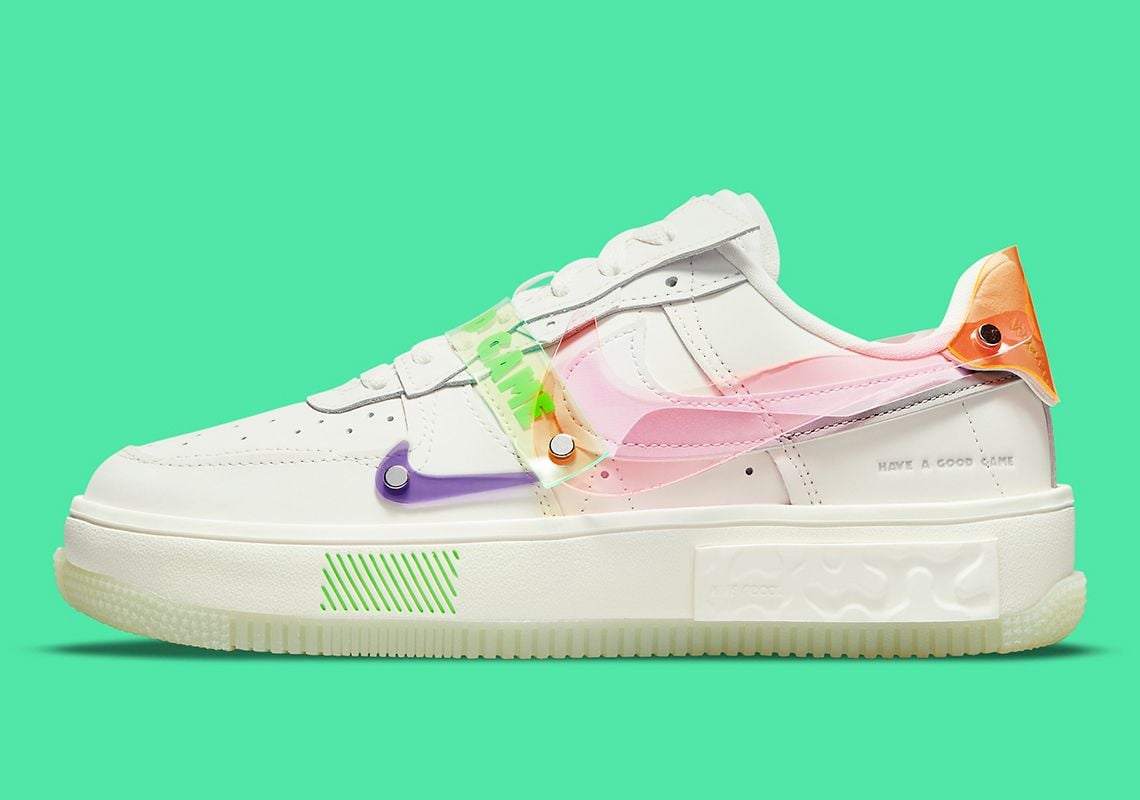 Vinyl material appears on parts including the Swooshes logo, heel tabs with game graphics, and a green overlay covering the laces that reads "HAVE A GOOD GAME". To add to the fun, all of the aforementioned elements are removable and can be customized using the many accessory pieces that come with the shoe.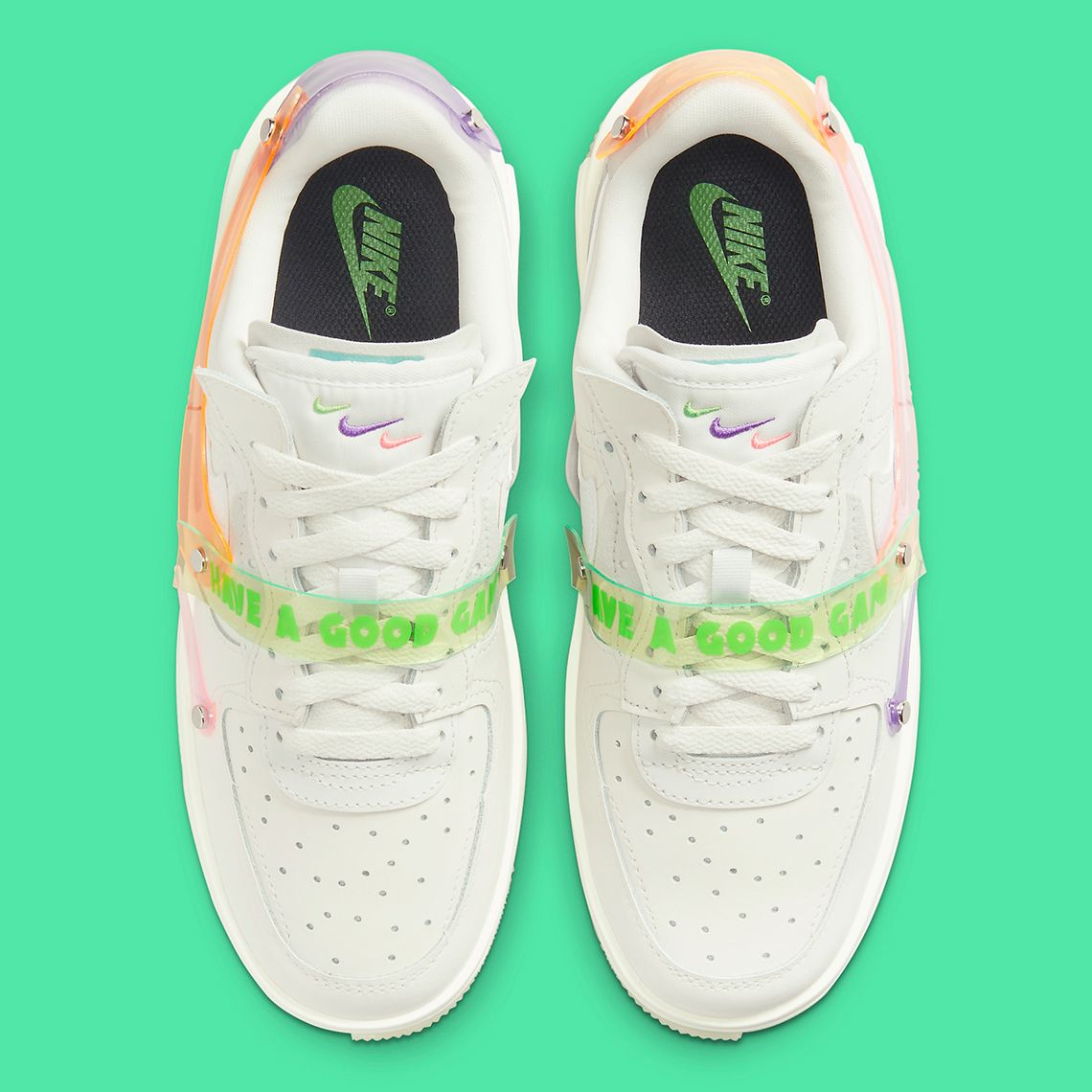 In addition, even the silver buttons that secure the vinyl coatings can be replaced with black Nike-branded buttons. Finally, the glow-in-the-dark rubber outsole completes the look of these sneakers.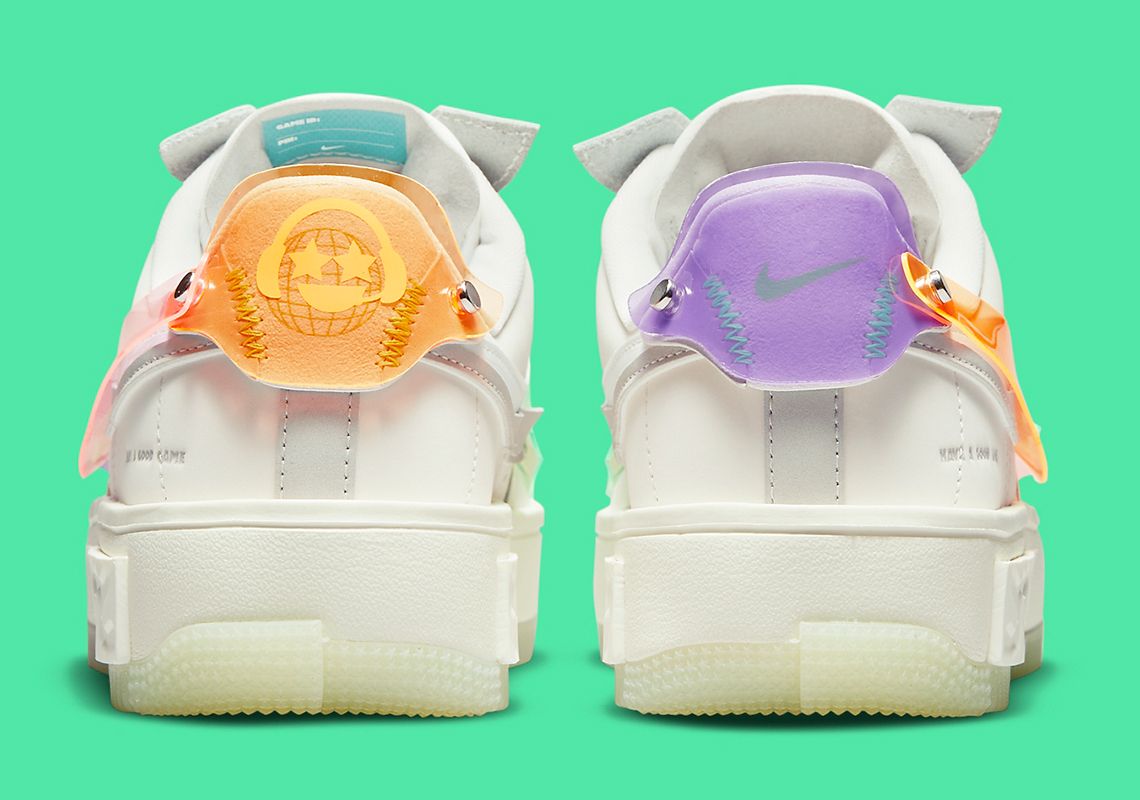 Enjoy the official images of the Air Force 1 Fontanka above, and note that it will be available to Nike.com in the coming months.
It was an introduction to the sleek design of the Air Force 1 Fontanka "Have A Good Game". Please continue to follow Storepc to update the latest information on fashion trends and sports shoes.
See more:
Kylie Jenner is absolutely beautiful with Supreme x Air Force 1 outfit and Vintage Bodycon dress
Legitcheck: How to distinguish Nike Air Force 1 Real and Fake