Today we take a look at how Louis Vuitton has elevated its brand to a giant in the luxury fashion industry.
Since its founding in 1854, over 167 years Louis Vuitton has grown into a billion-dollar empire with a brand value of up to $75.7 billion. In 2018, Louis Vuitton made a profit of $12.9 billion selling its items of luxury handbags, shoes, jewelry, leather goods and fragrances.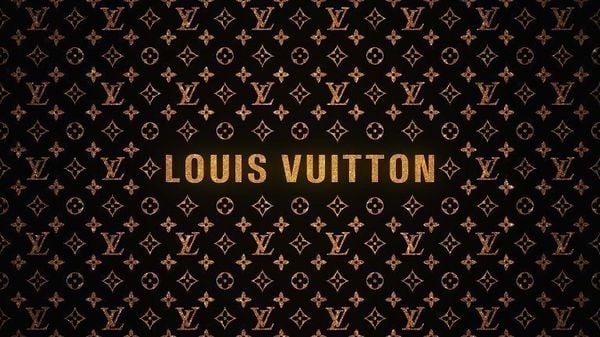 With 460 stores, 121,000 employees in 65 countries worldwide, LV has far ahead of long-standing competitors in the luxury fashion industry such as Prada, Gucci or Cartier to occupy the No. 1 in the luxury fashion industry worldwide.
So how did everything Louis Vuitton get to where it is today started?
The Origin of a Legend
Founded in 1854 in Paris, the City of Light, Louis Vuitton was widely known at the time when he made his pants out of Trianton canvas so that they could easily be folded into suitcases. portable flying chests at the time.
Little did Louis Vuitton know that his inventions were about to make history as they would revolutionize the carry-on luggage and suitcase market.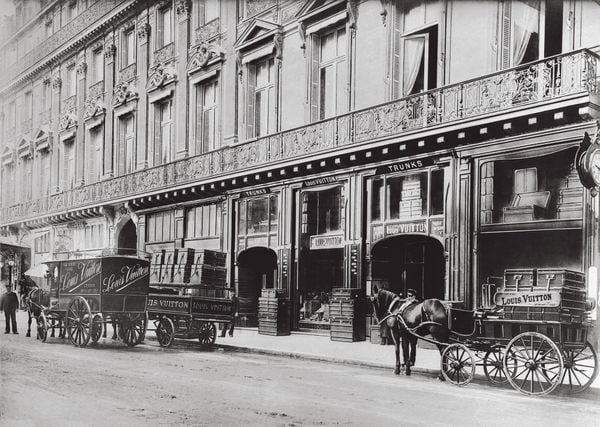 Louis Vuitton was born on August 4, 1821 in Anchay, Coronne Gaillard, eastern France. He was born into a family where both his parents were farmers. He walked from home to Paris at the age of 16 after his mother died.
After arriving in Paris he became an apprentice to Monsieur Maréchal as a box maker and packer, where he worked for 17 years. In those days, tourists and the elite used to hire craftsmen to pack their personal items from damage caused by the main means of transport, horse-drawn carriages and trains.
Famous throughout Paris for his service, Louis Vuitton was noticed by then-Queen of France, Eugenie de Montijo, and she hired him to pack and manufacture her own trunks. Thanks to the support of the Empress, he confirmed his name in the French aristocracy.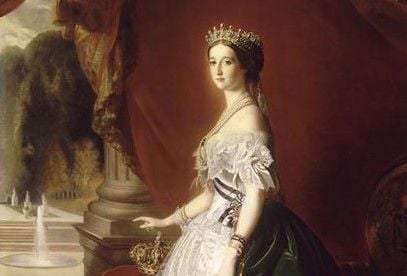 The struggle
In 1870, the Franco-Prussian War broke out and Louis Vuitton's business was completely halted, after the war ended he returned to his shop to find it had been completely destroyed and the staff His family had been evacuated everywhere in France before. Despite the difficulty, he started all over again.
With his comeback and Louis Vuitton's trunk designs growing in popularity and popularity, trunk and luggage chest designers began to compete with him. In an effort to protect its achievements and ideas, Louis Vuitton has replaced the Trianon fabric design with designs in beige and brown stripes.
However, after opening stores in Oxford, Louis Vuitton was once again faced with rampant counterfeiting of its products. In an effort to protect its brand Louis Vuitton has created Damier Canvas branded Marque L.Vuitton depose which translates to L.Vuitton Registered Trademark.
Strategy
Louis Vuitton has confirmed his name when his stores are located all over Paris and the United States, this is confirmed even after his death, he is still praised by the following people as the revolutionize luxury chests and leather goods.
In honor of him, his son George Vuitton released the legendary LV Monogram Canvas, which also contributed to reducing the rate of imitations and plagiarism of competitors at the time.
Historical moment
Louis Vuitton's landmark moment in history was when they opened their largest store on the Champ Élysées, which was the largest store in the world at the time. Their expansion continued as LV stores continuously opened new stores in New York, London, Bombay, Alexandria and Buenos Aires.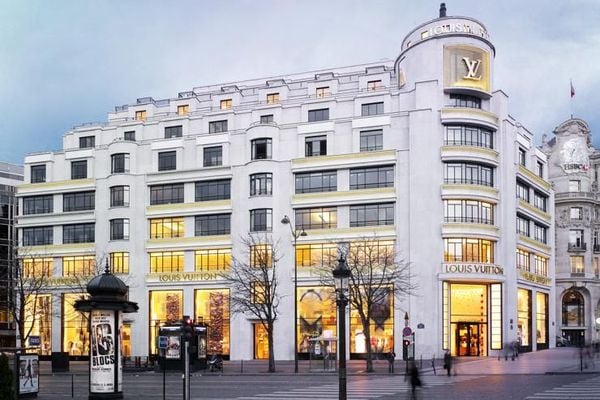 Value
Luxury brands are distinguished by their products possessing a unique and luxurious design, they are rare and for those who use them, price is never an issue for them. Louis Vuitton always focuses on each of their products, they always want to keep the classic and the long-standing core values ​​that the company has always maintained, which is reflected in the fact that they always choose the right materials. LV's products are always perfected to absolute perfection by the most skilled craftsmen.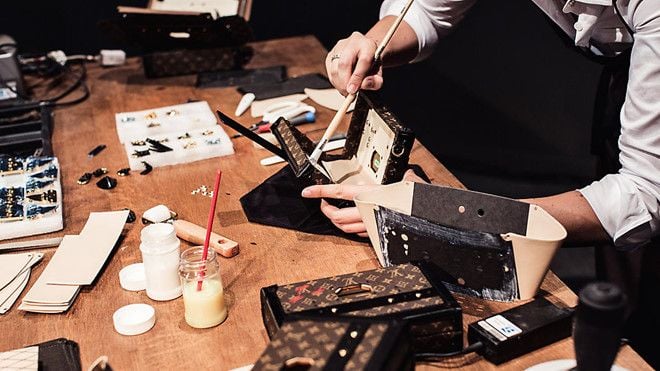 With every LV product, it's not simply an accessory the buyer uses, it's a work of art. When you own a Louis Vuitton bag, it's more than just an ordinary handbag, it's a long-standing legacy of LV, a masterpiece of the world's leading artisans and a piece of art. timeless value. Sometimes many people even consider it a super profitable investment.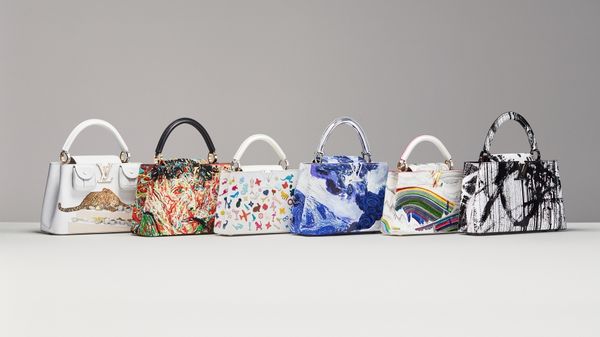 With such high value and consumer demand, one can understand why LV ranks first in the top 10 most counterfeited luxury brands in the world. The largest number of counterfeit goods consumed by LV is in the Asian market when it is estimated that in 2021, the damage that counterfeit goods cause to this brand is 323 billion dollars, a huge number. LVMH has also hired its own team of lawyers to fight piracy, they have to spend a huge amount of $ 18.5 million a year.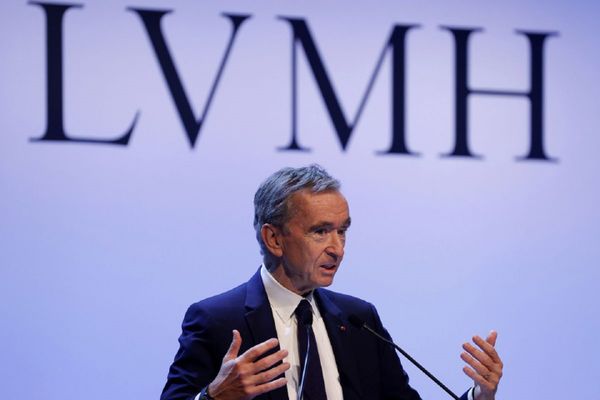 In addition to causing damage to the management company, counterfeit goods also affect the tastes and perceptions of customers about Louis Vuitton products in a very misleading way.
Result
Louis Vuitton has always focused and focused on developing its brand so that they are always at the forefront of the world in fashion and luxury retail. With the unique Monogram motif used on a range of its products, LV was quickly voted the most loved luxury brand. In 1987, Louis Vuitton merged with Moet et Chandon and Hennessy to form the LVMH group we know today.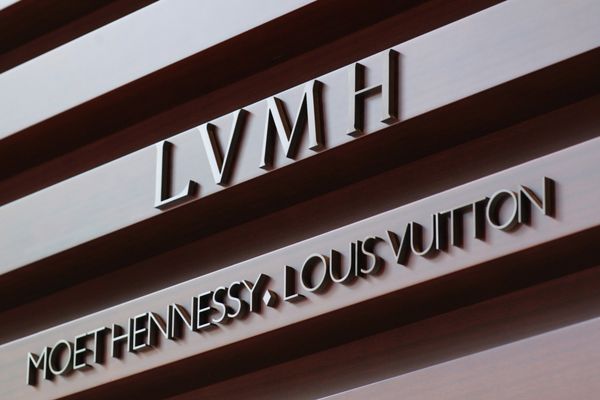 In the following years LV had a "big leap" in revenue when their profits increased by 49% and in a row 130 stores were opened in many countries.
To keep up to date with global fashion trends, LV invited Marc Jacobs to be their creative director for 16 years. He has launched notable clothing collections such as Monogram Vernis, "prêt à porter" and the Louis Vuitton City Guide.
Future
Louis Vuitton recognizes the increasingly innovative trend of the world, so they continuously launch their products according to the trends of the times. Notably, when LV collaborated with pop singer Jeff Koons and collaborated with Supreme stores (an influential streetwear brand in the world) to create new designs suitable for many ages. older age.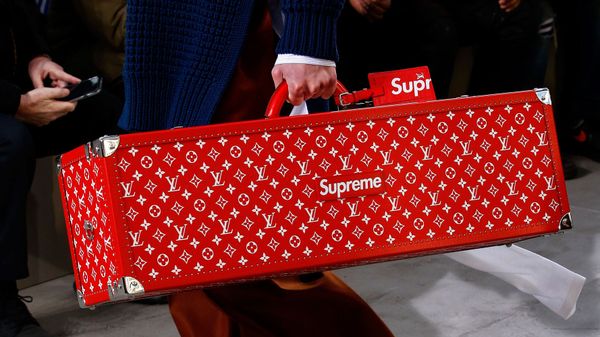 Conclusion
To be at the forefront of the luxury fashion world and become an unrivaled king, LV had to always keep the core values ​​of the brand but also not forget to follow the fashion trends or tastes of the brand. world.
To continue to update interesting information about fashion, please continue to follow Storepc!
Also please refer to:
Dr. The 1491 "Made In England" Martens are Haven's most perfect shoes
Updated image of the Nike Air Max 1 x Travis Scott "Baroque Brown" edition