If you've ever read the history of Gucci fashion, you'll know that the fashion house fell into decline in the 1980s.
Disputes within the Gucci family have pushed the brand to the brink of bankruptcy. Guccio Gucci founder's sons Aldo and Rodolfo Gucci managed to boost the brand's sales; but they failed to find a good successor. Rodolfo Guci's son, Maurizio Gucci, works very hard to increase sales, but he's not a fashion market savvy guy. Later, he was assassinated by his wife. Caused serious instability for Gucci.
The fashion house's longtime lawyer, Domenico De Sole, must become president. He understood that Gucci had lost its appeal as a brand. For Gucci to prosper again, it needs to shed its current image.
In 1994, he discovered Tom Ford, a 32-year-old genius from Texas.
Rise of Gucci
Gucci president Domenico De Sole made Tom Ford creative, even a little crazy.
When Tom Ford launched his first collection as creative director in 1994, Gucci had to invite journalists of all kinds.
In 1995, without an invitation, journalists flocked to ask for permission to watch the show.
In just one year on the job, Tom Ford has recreated the magic of Gucci. how? With images that are too sexy to allow. Form-fitting white dress, bold cut close to the intimate area, ready-to-wear season 1996. The vest fits snugly against the body, emphasizing ghostly curves. Many costumes make fans shy when they see them.
Gucci has become synonymous with sexy.
On fashion shows, in promotional images; sensuality and intense sensuality. Together with Carine Roitfeld and Mario Testino, Tom Ford has created incredible ad campaigns. He was later nicknamed the "Sexy King", peddling sex appeal in the fashion world.
While this sensuality is strongly condemned, it is very effective. Gucci's revenue has grown significantly again. The media is always looking for the latest information about Gucci because readers are also very curious about the brand. Tom Ford's position at Gucci seems unshakable.
break up suddenly
No one would have thought that Tom Ford would leave Gucci. He's not just a creative director. Rumour has it that Tom Ford was proposed to be the brand's CEO in 2006. But he left Gucci in 2004, After a major spat with Gucci's biggest investor at the time: PPR (later Kering).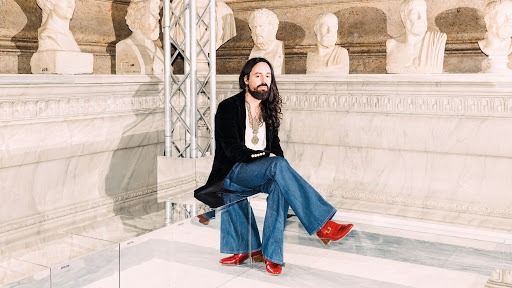 We would think that the PPR group must have been very happy with Gucci at the time. Otherwise, PPR would not have so aggressively repurchased Gucci's shares with LVMH. In 1999, the LVMH group wanted to acquire Gucci. However, Domenico De Sole did not like the attitude of the LVMH group, so he invited PPR to contribute. The dispute between the two major companies was resolved only two years later in 2001.
Back to the Tom Ford and Gucci breakup story.
It's not a pretty fight. PPR Group wasn't happy with Tom Ford's Gucci style. So shocking. And Tom Ford believes that PPR interferes too much with design issues, and companies should focus on investment and commercial projects. The media keeps publishing articles full of slander on both sides.
Later, Tom Ford lamented: "Money didn't matter at the time. It mattered who was in power, that's all."
In 2004, Tom Ford left the fashion house. Replacing Tom Ford, Frida Giannini leads Gucci's return to retro style. Nice but bland and lacks core style. Gucci is once again struggling to find an influential creative director like Tom Ford.
Until 2015 when Alessandro Michele was appointed.
Consolation from Alessandro Michele
In 2011, the Gucci Museum opened in Florence, Italy. Once inside, Gucci fans can immediately see that the fashion house is still angry at Tom Ford's actions. Namely: while the multi-level museum showcases various ancient objects from Gucci OGucci; to the red carpet outfits designed by Frida Giannini. However, all Tom Ford products are ignored.
It wasn't until 2016, more than a year after Alessandro Michele's appointment, that the museum exhibited Tom Ford's designs. They were hand-picked by the new creative director. Cut out white dresses, colorful furs and prints from Tom Ford's fashion event.
It is understandable why Alessandro Michele always has admiration for his seniors. It was Tom Ford who personally recruited and taught him during his first few days at Gucci. Despite having a different vision than Tom Ford, like Alessandro Michele, he still retains the madness that Tom Ford brought to Gucci that day.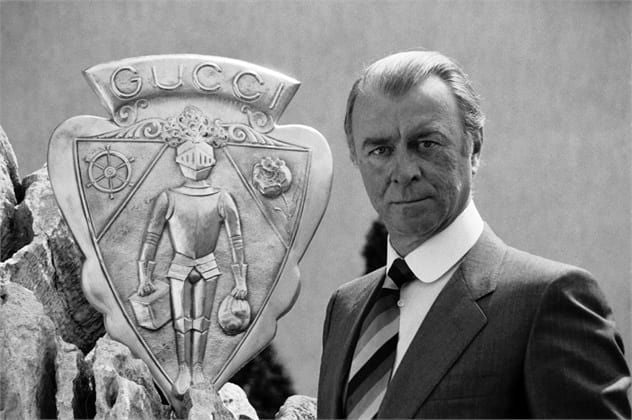 In fashion slang, reviving a once-famous brand is the past tense, called "being a Gucci."
It's fair to say that Gucci wouldn't be where it is today without Tom Ford's revival of Gucci in the 1990s. Plus, Tom Ford proved that creative directors shouldn't just hide behind their desks; they can be the advertising face of a brand; just as important as the stars on an ad.
Stay tuned to Storepc for the latest shoe and fashion news.