Today, sneakers have gone from a necessities to a huge industry. In 2012, the Nike brand line of basketball player LeBron James was worth $300 million in North America alone. It seems that the name Jordan still has an image for the time being, and its influence is too great. Every child wants to touch it with his own printed on it. Shoes with idol names, and because of this, sneakers have gradually become an indispensable part of world fashion.
There are a number of factors that make sneakers such a billion-dollar industry, including limited releases, or worn by famous stars, or collabs, which are hugely popular. And in this article, Storepc wants to present to you this fall's Top 5 best collabs.
LEGO x Adidas Originals Superstar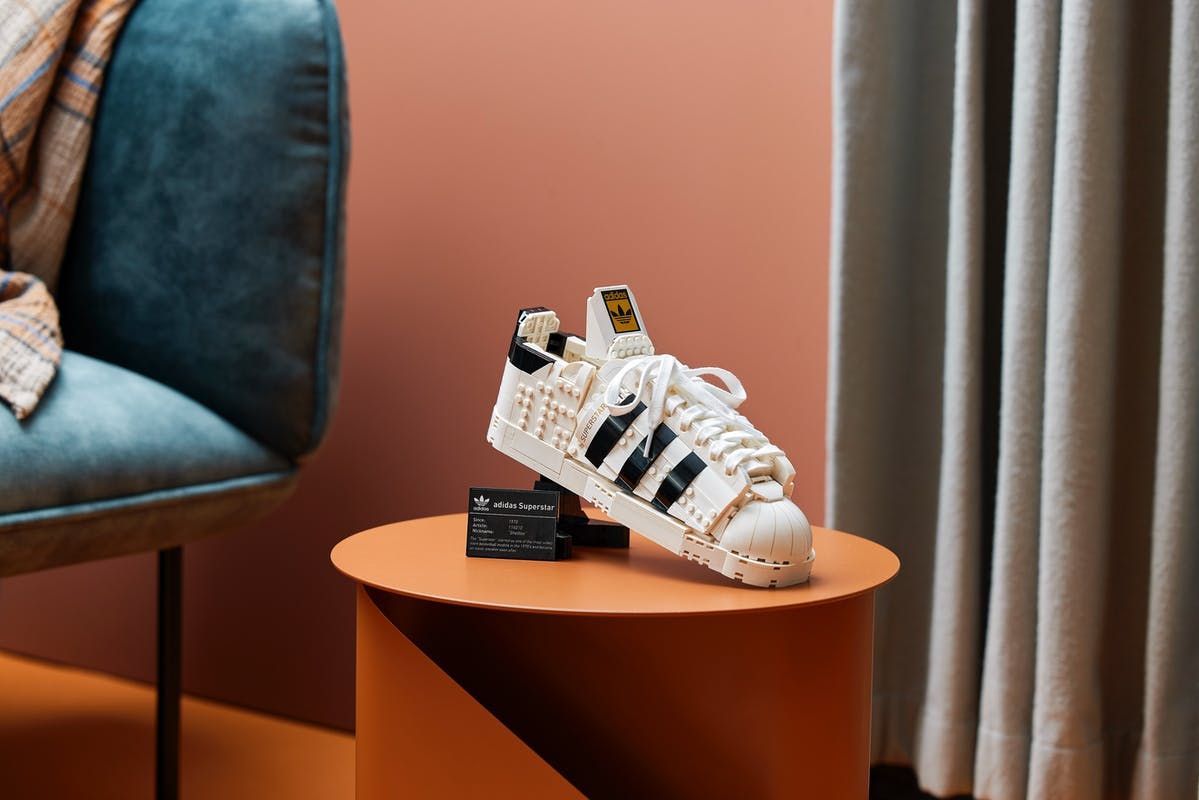 To recreate the most recognizable designs across Adidas' extensive lineup, LEGO continues to collaborate with the sportswear giant to release a pair of LEGO-inspired superstars as well as a model. Timeless LEGO DIY figures.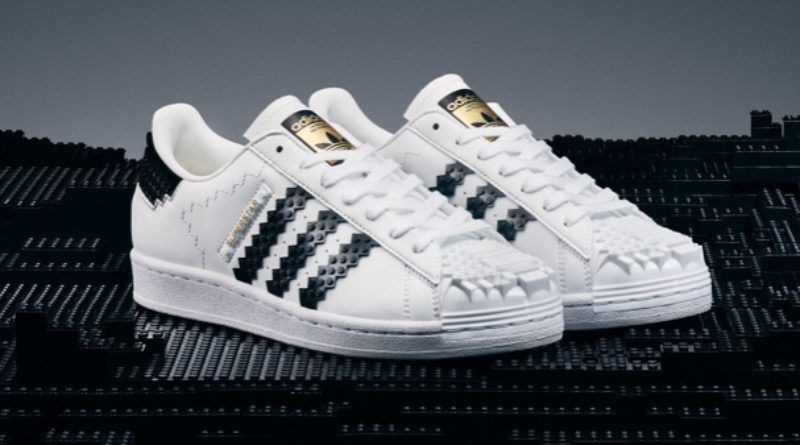 These sneakers are crafted from premium leather in a classic black and white colorway. As close to a LEGO model as possible, the shoe's design is crafted with the signature dangling puzzle aesthetic through the iconic Three-Stripes logo, toe and heel tabs.
Maison Margiela x Reebok classic leather tabi socks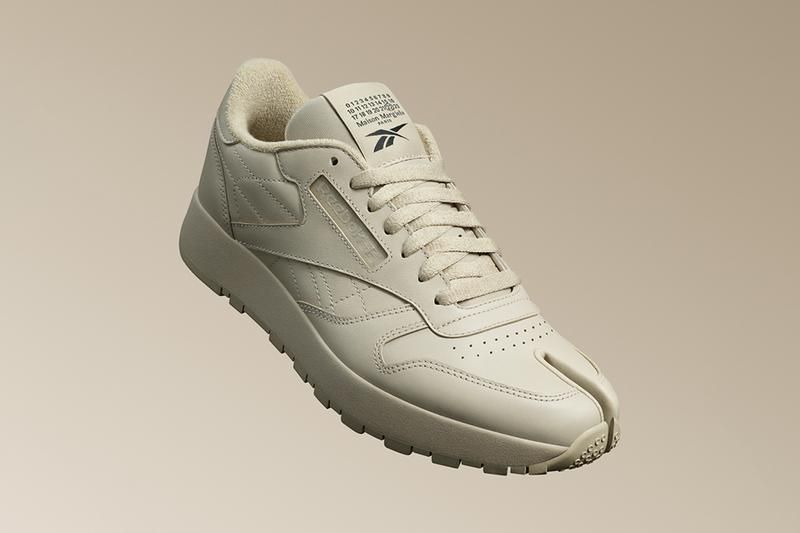 2021 is the year we see a strong return to classic shoe designs, boldly minimal and refined. A brand like New Balance or a more recent example is the long-established sneaker brand Maison Margiela.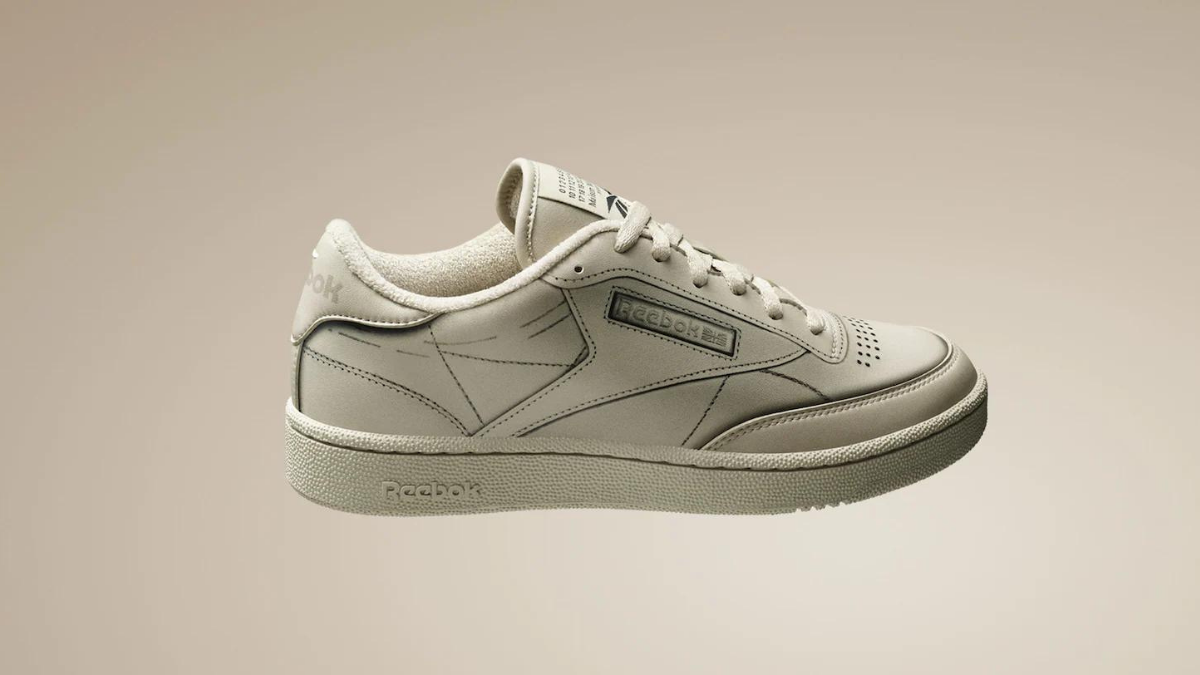 After a very successful collaboration with Nike, Maison Margiela decided to team up with big man Reebok for a new collection. And after keeping fans waiting, both brands recently launched a series of new versions of Reebok's classic designs, the most prominent of which is undoubtedly the Maison Margiela x Reebok Classic Leather Tabi.
Jeremy Scott x Adidas Forum Hi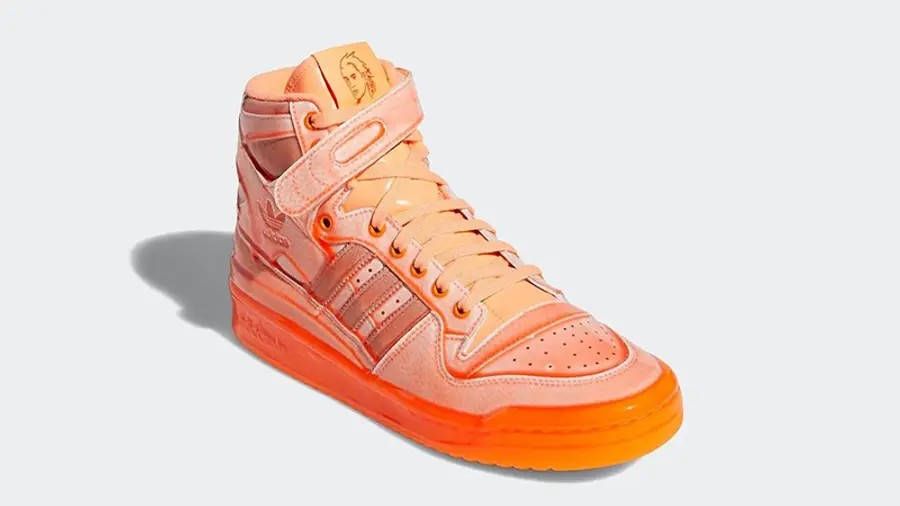 Jeremy Scott first collaborated with adidas Originals in 2003. For the next 12 years, Jeremy Scott crafted the sports giant's most controversial sneaker ever. Back in 2003, this was exactly what Adidas needed, as such collaborations were extremely rare at the time.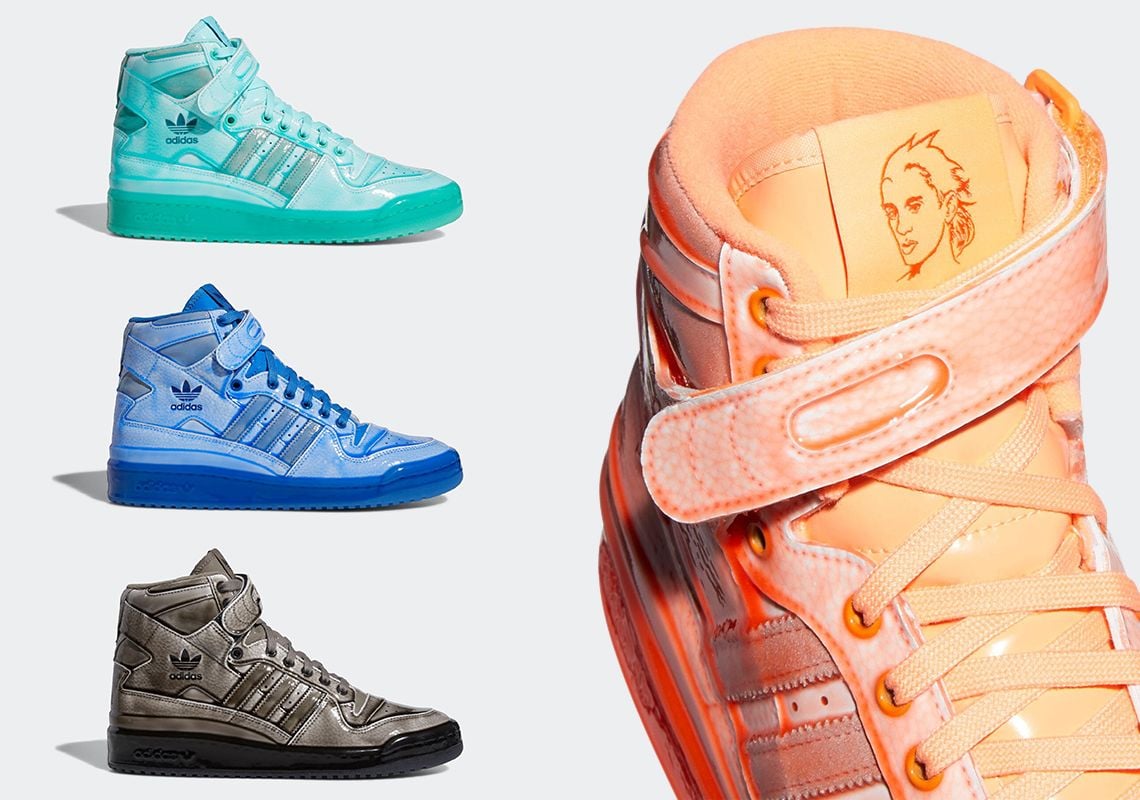 Known for its fanatical Wings designs, which are somewhat similar to those of the high fashion house Hermes, Adidas has teamed up with the designer once again for a new version of the brand, the famous Forum shoe line.
Billie Eilish x Air Jordan 15 SP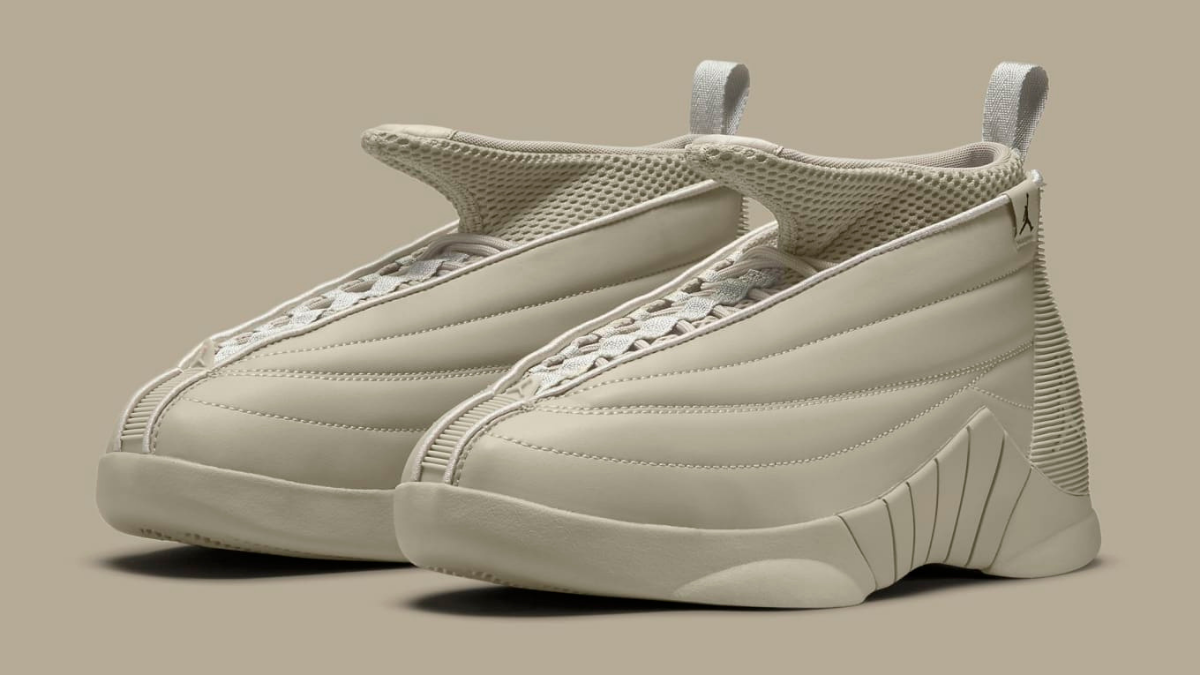 2021 will indeed be a successful year for female singer Billie Eilish. The title song "Happier than Ever" was No. 1 on the Billboard charts, not only in the music market, but recently Billie Eilish's recent images from Nike and Jordan Brand have also made the sneaker enthusiasts boil. 2 latest releases of the Air Jordan 1 and Air Jordan 15 in collaboration with the songstress.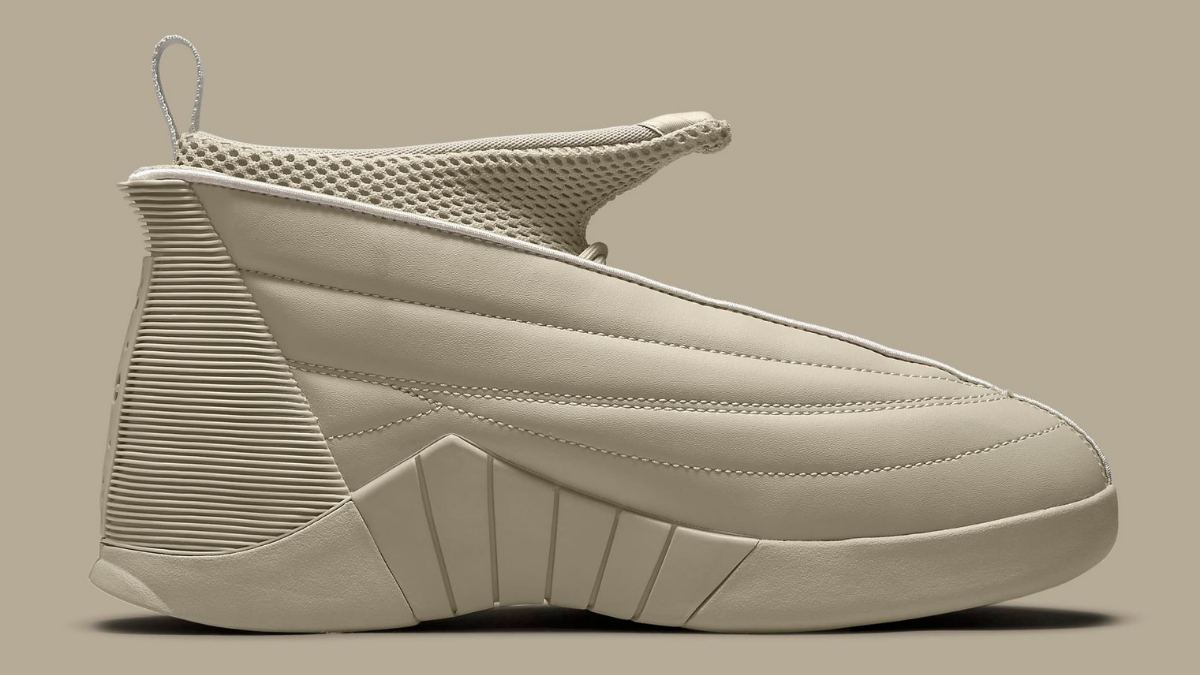 If we weren't too surprised by the Billie Eilish x Air Jordan 1 KO version released in June this year with a reflective "Green Volt" shade of green, the Air Jordan 15 from has long been considered a design to be forgotten in the Air Jordan collection. in history. Even the creator of the Air Jordan 15, legendary designer Tinker Hatfield, said it was his mistake, but it seems Billie Eilish is trying to turn things around against the majority. The Air Jordan 15 turned out to be a great design.
Jaden Smith x New Balance Vision Racer
Maybe grey-toned sneakers will be timeless designs with simple and durable shades. And this year, many well-known stars have chosen this light gray tone for themselves in the New Balance 990 design.
An athlete and New Balance collaborator, Jaden Smith chose this shade of gray on his Vision Racer. The Jaden Smith x New Balance Vision Racer is Jaden's hands-on design from color scheme to design style.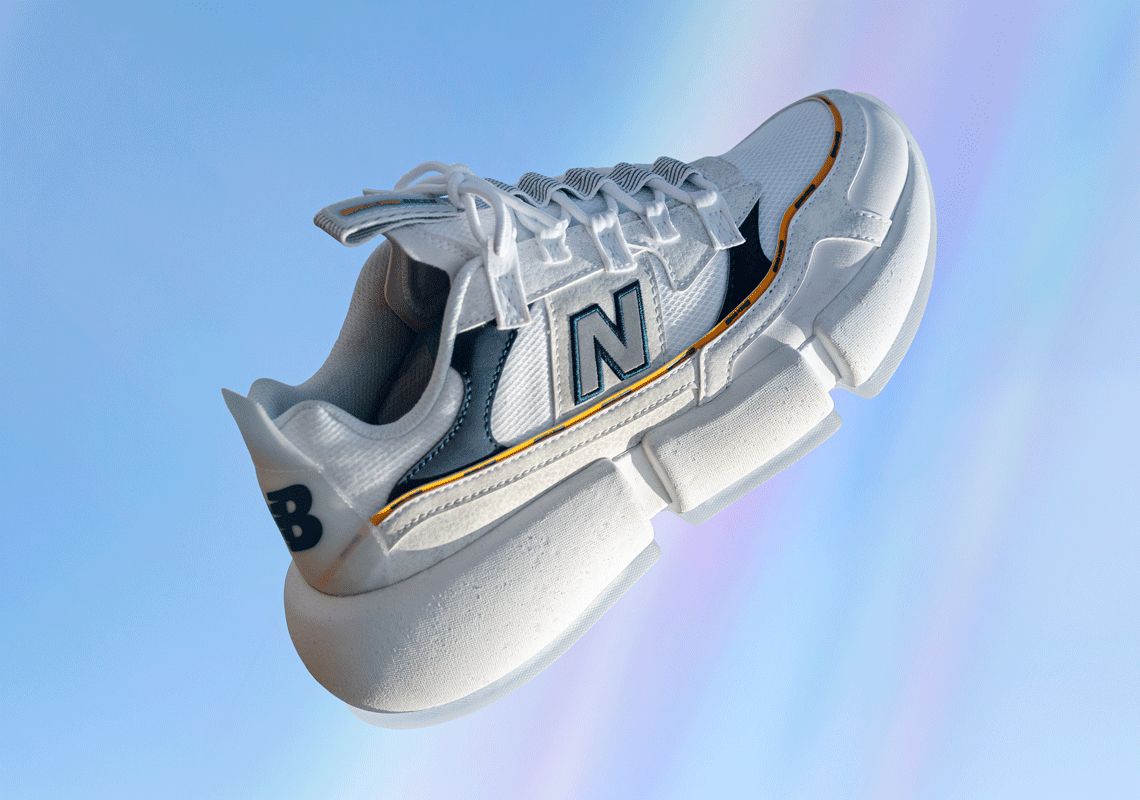 Here are 5 of the coolest collabs for Fall 2021. Stay tuned to Storepc for updates on the latest fashion trends and sneaker info.
See more:
'Earth' tones dominate British-made New Balance design 991
New Balance KAWHI 'Seismic Moment' as great as Jordan