"On a scale of 1000, this shoe is a 990." – On a scale of 1000, this shoe is a 990 – New Balance's slogan when it released the 990 in 1982, a line of shoes considered "closest to" perfection running shoes. It was born with unimaginable success and truly became the "iconic" shoe collection that has remained to this day. In this article, let's take a look at 990s with Storepc and the reasons for this popular slogan!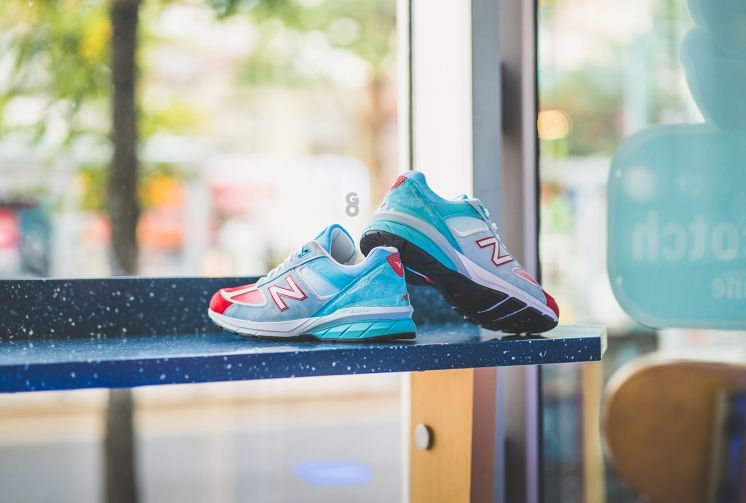 Since the birth of New Balance 990 in 1978, after four years of research and development, it is considered a strategic shoe line, carrying many of New Balance's most advanced technologies at that time. However, to be able to achieve such rapid success, three factors cannot be ignored: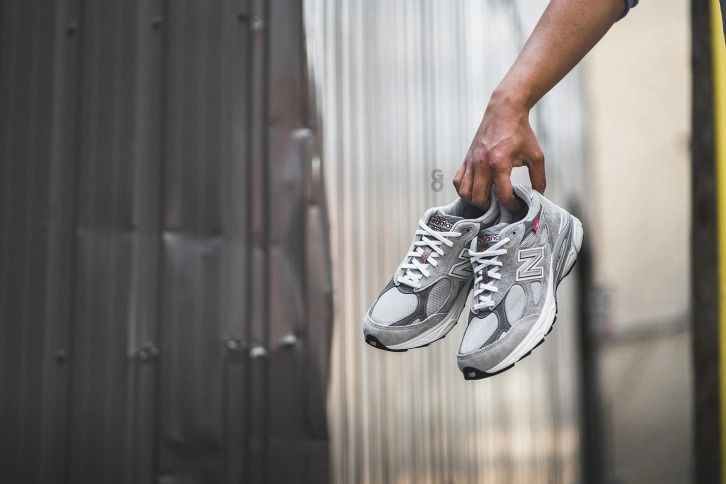 First of all, in the 1980s, technology had not yet developed, and running shoe brands were often faced with the choice and sacrifice of one of the two factors of stability and flexibility when developing shoe models. But New Balance, with its investment in research, has found a solution to this problem. The upper features a new sewing method for maximum softness and elasticity for the runner's foot. The firmness and stability are then compensated for by the hard plastic that sticks to the outside of the heel. The technology, known as MCD (Motion Control Device), is still used in some New Balance running shoes today.
Second, also in the 1980s when running shoe brands were mass-transferring product processing to developing countries to reduce production costs, New Balance 990s were processed in the United States, supporting the industry and helping create jobs for Americans. The political and cultural significance of the shoe made it an American cultural icon.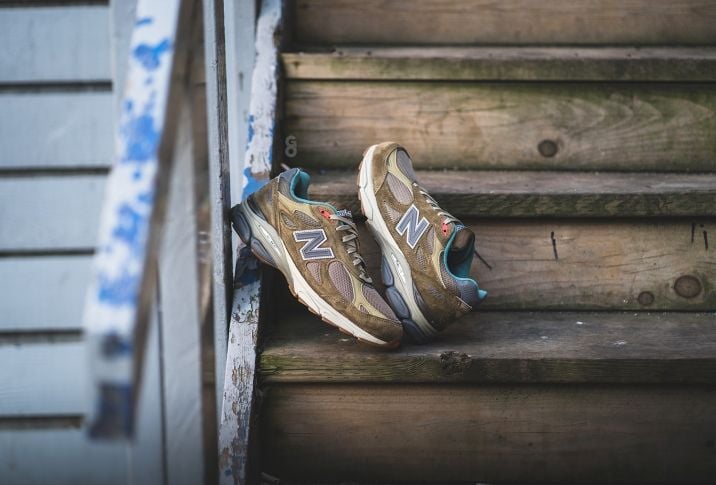 Third, when NB990 was born, it was processed in the United States and carried a lot of technology, so its retail price is quite high, 100 US dollars (about 227 US dollars at current prices, equivalent to 5 million VND). The New Balance 990 was the first running shoe in history with a 3-figure price tag, which was way too high for the market at the time. However, the design was not rejected by the market and, with its undeniable quality, was a huge sales success. To be a "manifesto" for those who wanted to show their class in American society at the time – affirmation. With such a pair of running shoes on your feet, you are definitely not an ordinary person.
With these elements in mind, the "99x Lineage" was born – New Balance's most premium running collection that continues to this day. However, the 990 itself is still a monument of its own, a pair of shoes with the characteristic design of "dad shoes" – shoes for fathers. The design embodies the spirit of the New Balance brand – state-of-the-art technology, quality of production, aesthetics of design and culture.
Therefore, for sneaker fans or fashion lovers, the 990 is still New Balance's most worthy shoe collection. Especially to this day, New Balance has always shown the enterprising spirit of never letting go of this shoe line. With the continuous release of v2, v3, v4 and other versions, the improvement in shoe technology is also very prominent. The shadow of the past is great, but in order to keep the fan favorite forever, especially in the competitive sneaker game, New Balance is always in Nike Air Max, Asics Gel. by Asics,…
Also don't forget to refer to: Top 10 New Balance's must-have joint models (2)