The design of the Air Jordan 1 has long been no stranger to us, especially this year when this classic design and Nike Dunk from Nike brand are the most popular sports shoes, especially is the Air Jordan 1 Low with a ton of unique colorways and as well as hit collaborations like the Travis Scott.
SoleFly and Jordan Brand have long tried to give fans something new in their partnership year after year. After launching the Air Jordan 10 SP version in 2020 on the occasion of the 10th anniversary of this legendary design line, and this year, the Jordan 1 Low will be the next name to be released. After being revealed and worn by rapper Travis Scott last August, now let's have a closer look at this version with Storepc.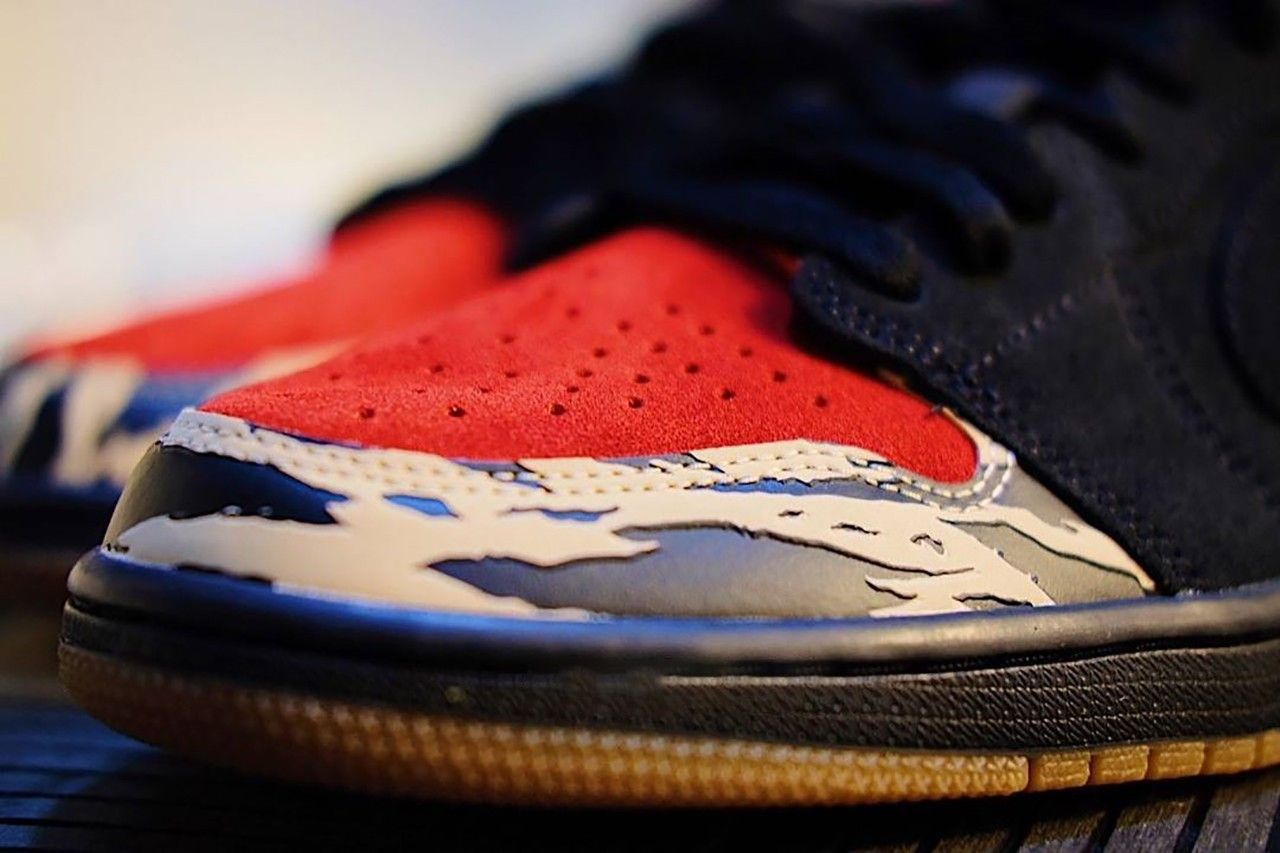 SoleFly x Air Jordan 1 Low, the version from the Miami retailer revealed in the first images with clear influences taken from 2 classic designs of The Swoosh, Air Canivore and Nike SB Dunk Low " Bison" released in 1993. SoleFly x Air Jordan 1 Low owns a dominant jet black tone throughout the Upper with suede material on the body, tongue and shoelaces.
The Toebox and the Nike Air tag on the tongue have a prominent red tone similar to the "Bison" color scheme mentioned above, along with that, to create accents for the design, camo motifs with blind yellow tones. The cross is seen on the forefoot and and at the heel similar to the Air Canivore version, in addition, the handmade SoleFly and Jumpman logos on the sides of the shoe make the SoleFly x Air Jordan 1 Low special.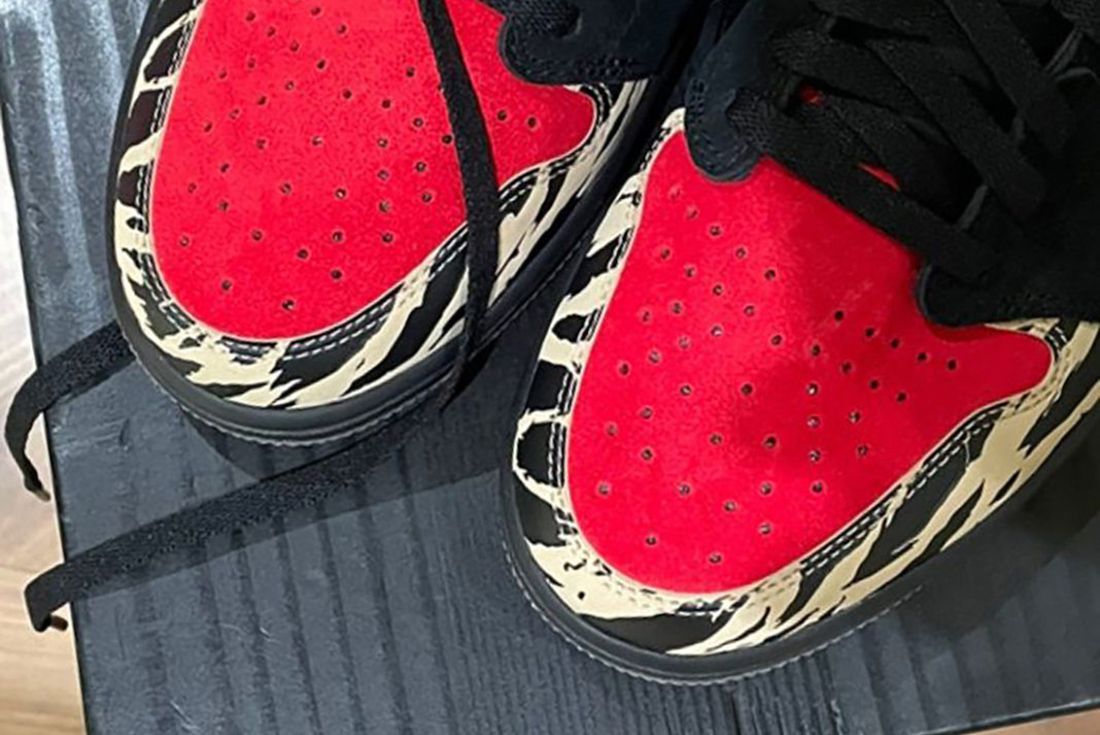 Currently, the Nike brand has not announced a new release date for the SoleFly x Air Jordan 1 Low, but the design is expected to be released later this year. Please continue to follow Storepc to update the latest information on fashion trends and sports shoes.
See more: How to dress up with Nike Dunk for quality?
Celebrate the Tokyo Olympic Games with Nike SB Dunk