2021 is a really explosive year for Nike and Jordan Brand, globally in general and in Vietnam in particular, especially with the Air Jordan 1 Mid. Compared to the Air Jordan 1 High, the Mid-top version has a much more affordable price and is aimed at female fans with very special limited color schemes.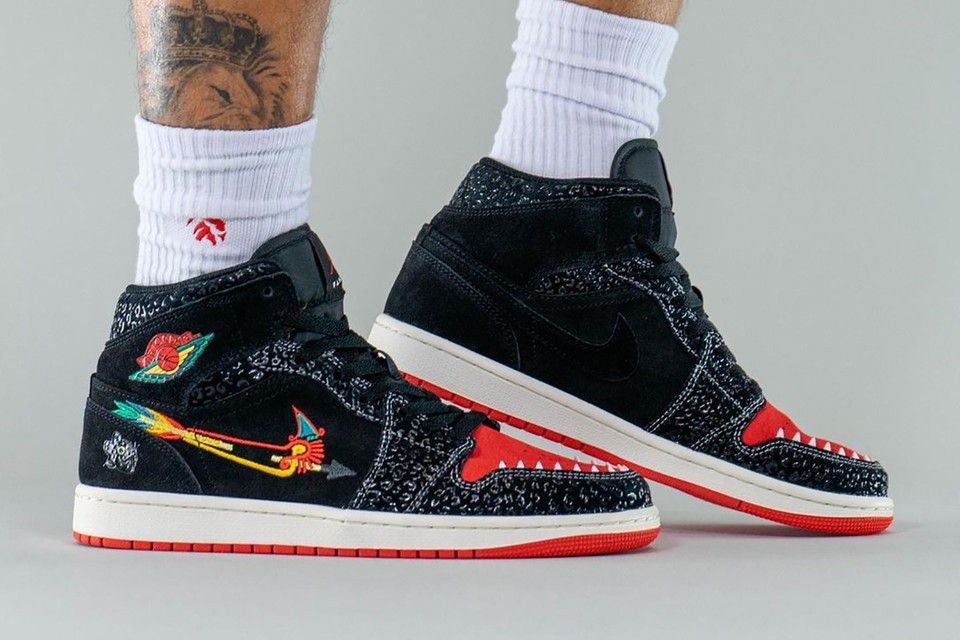 And now that we've entered October, The Swoosh and the sports brand Jumpman have been constantly releasing versions aimed at special festivals this month like Halloween or Día De Los Muertos, for On the second festival, Jordan Brand recently released the Air Jordan 1 Mid version "SiEMPRE Familia", so let's learn about this version with Storepc.
The first special features when we look at the Air Jordan 1 Mid "SiEMPRE Familia" are the iconic details associated with the traditional festival of Día De Los Muertos, first of all the Safari patterns on the Upper part. as well as on Toebox and collar overlays. The traditional Swoosh mark retains its position and shape but has been stylized as a red arrow with an eye-catching golden border.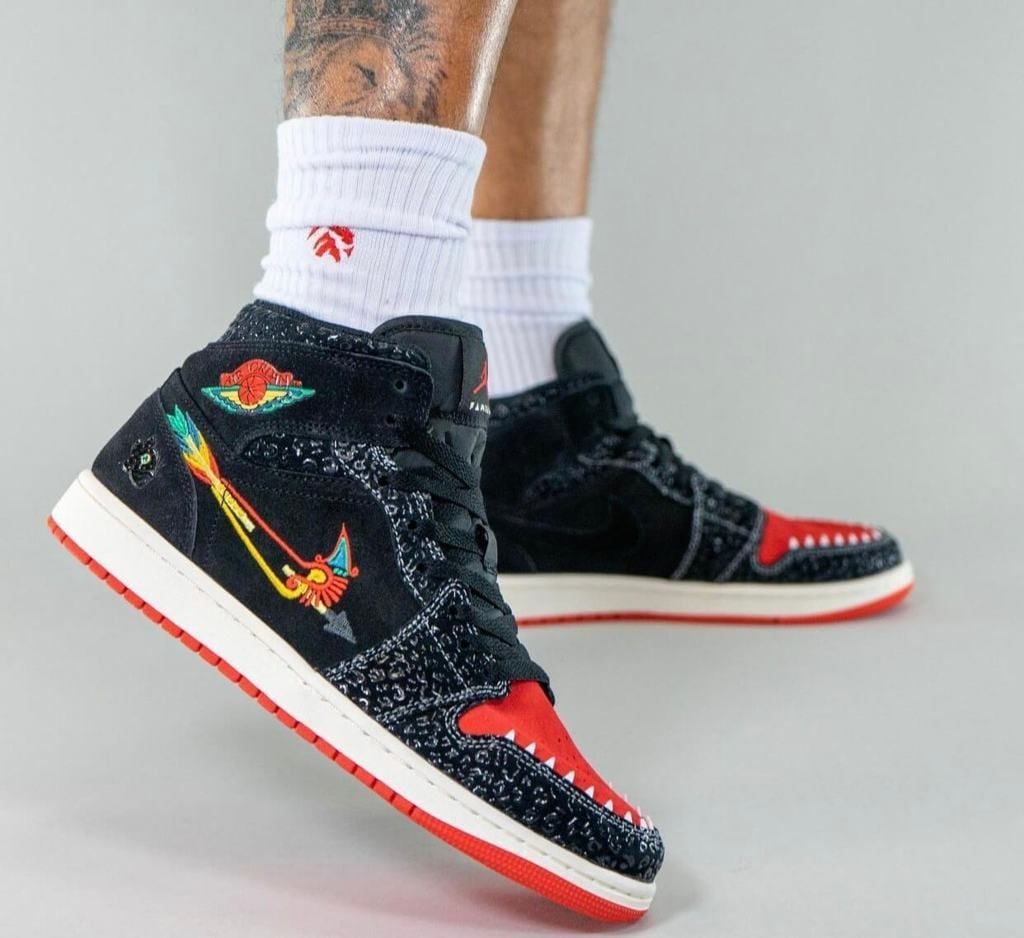 The classic Wings Air Jordan logo on the collar has been changed with blue, yellow and red tones in sync with the overall design of the Air Jordan 1 Mid "SiEMPRE Familia", and at the same time, the highlight of this version. comes from the detail of a dog's head embroidered on the side of the heel, in addition, the shoe box and packaging will also be a surprise for you when the traditional red Nike shoe box is replaced with a special box. distinguished by its cardboard cover and iconic motifs of this festival.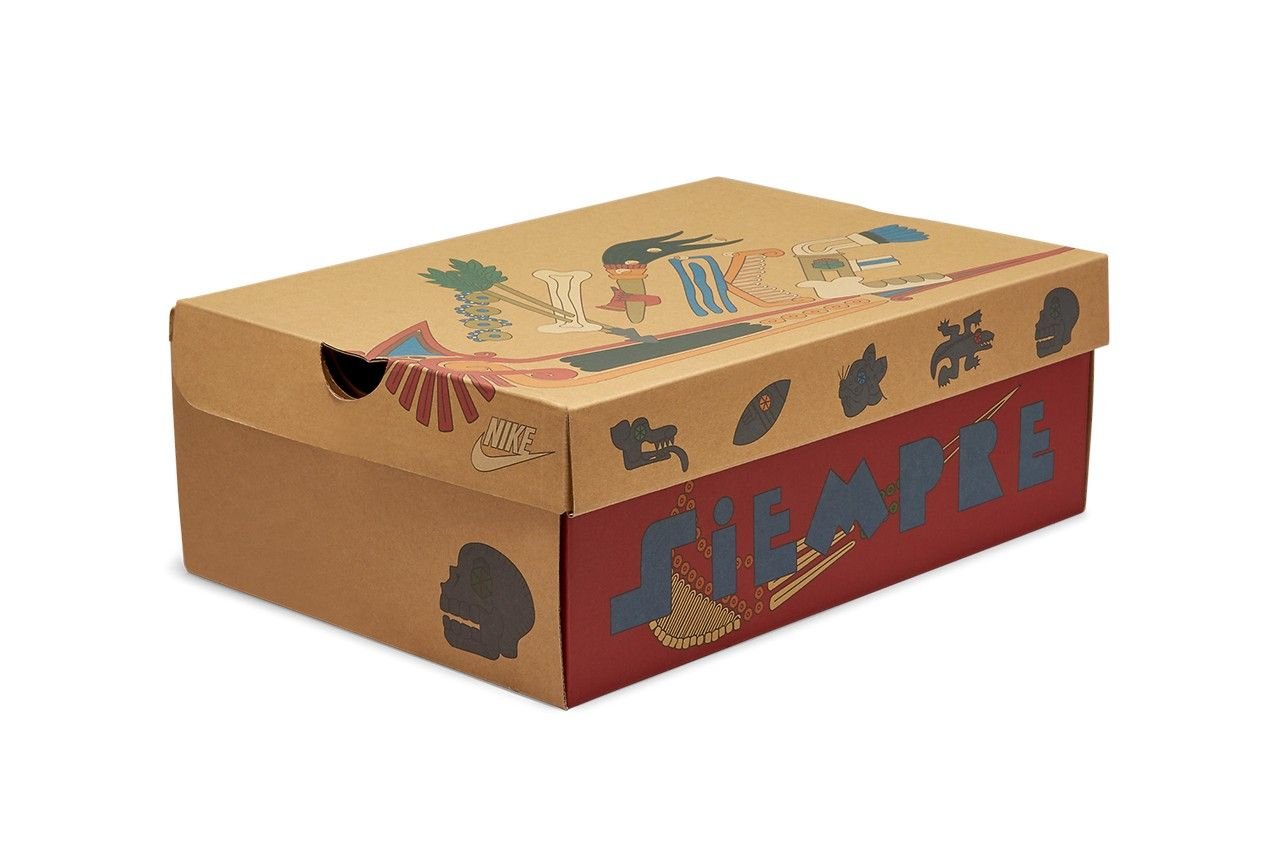 It is expected that the Air Jordan 1 Mid "SiEMPRE Familia" version will be released on November 1 and 2, which is also the day of the Día De Los Muertos festival. Please continue to follow Storepc to update the latest information on fashion trends and sports shoes.
See also: 10 most popular high-top sneakers in 2021 (Part 1)
What you need to know about the Air Jordan 1