As New York Fashion Week Spring/Summer 2023 draws to a close, let's take a moment to look back at a series of sneaker moments of the past two weeks. Not only has the strides on the runway attractive, but the streetwear style has also really made many people pay attention. Here, let's review with Storepc the top unique shoes in that fashion show.
Yeezy x Adidas 700 Inertia Sneaker
While Yeezy may be ending its partnership with GAP, things with Adidas are going strong – for now. The Adidas x Yeezy 700 Inertia pair has an overall gray appearance with a striking color scheme in the form of an eye-catching orange on the sides. The expertly designed bottom, combined with its tight form and function, makes these sneakers sure to be worn a lot from show to show.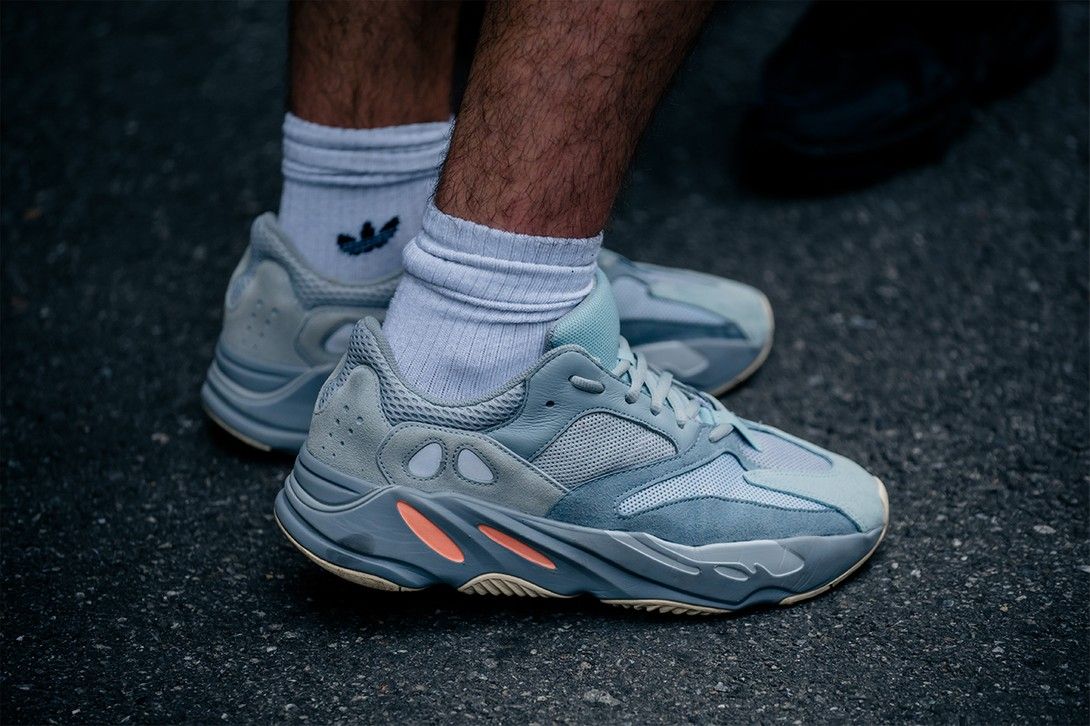 Balenciaga x Crocs Pool Slides
Coming to the bright neon green shade, Balenciaga's Crocs Pool Slides for the recent Fashion Week are the
Blend of comfort and style. Pair
This chunky shoe is the result of the luxury brand's unlikely yet viral collaboration with Crocs and features a 5mm arch for water activities.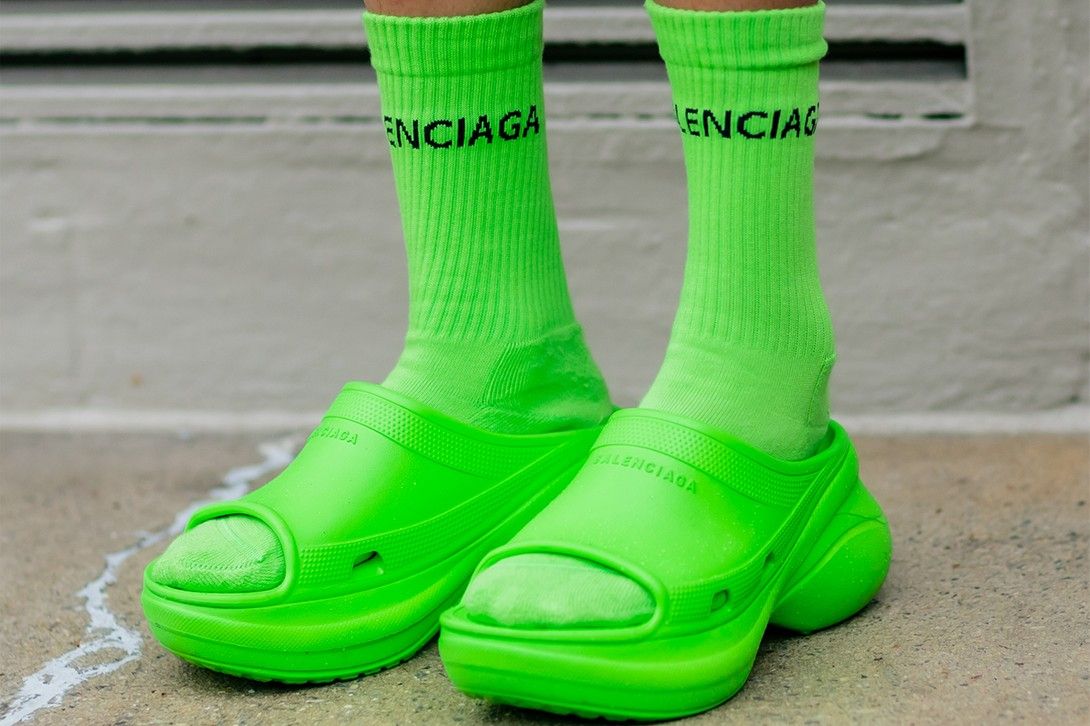 Jaden Smith x Vision Racer "Wavy Baby Blue"
New Balance collaborated with Jaden Smith to create a sneaker with the perfect architecture. Covered in a gorgeous light blue, the Jaden Smith x Vision Racer 'Wavy Baby Blue' sneaker upper is crafted from 60% recycled polyester and comes complete with a thick backing on the sole.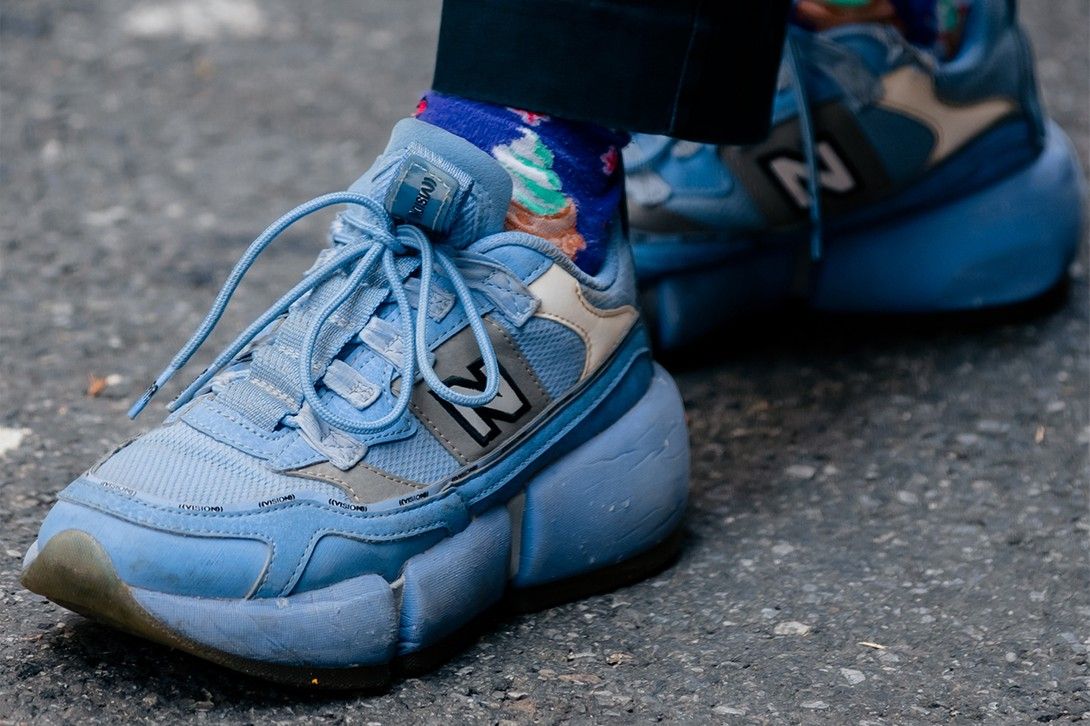 Melissa x Collina Strada Puff Sandal
Melissa x Collina Strada's Y2K-esque Puff Sandals are the perfect addition to a streetwear collection. As if they were taken out of the dreamy mood, the textures and swirls of Puff Sandals boast a psychedelic aesthetic.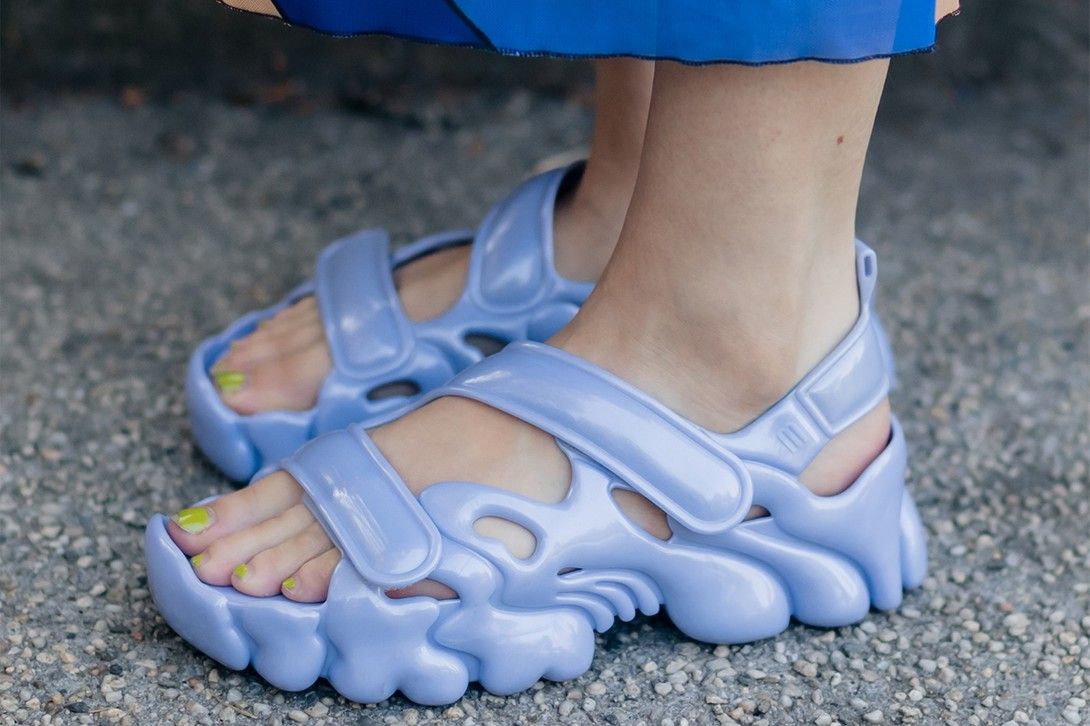 COMME des GARÇONS x Nike Premier
The COMME des GARÇONS x Nike Premier heels are not only iconic collabs, but the two brands have created an avant-garde sneaker that takes fashion to the next level. Nike's signature shoe that mimics the shape of a 1.5-inch sculpted kitten heel will give you a little extra hack.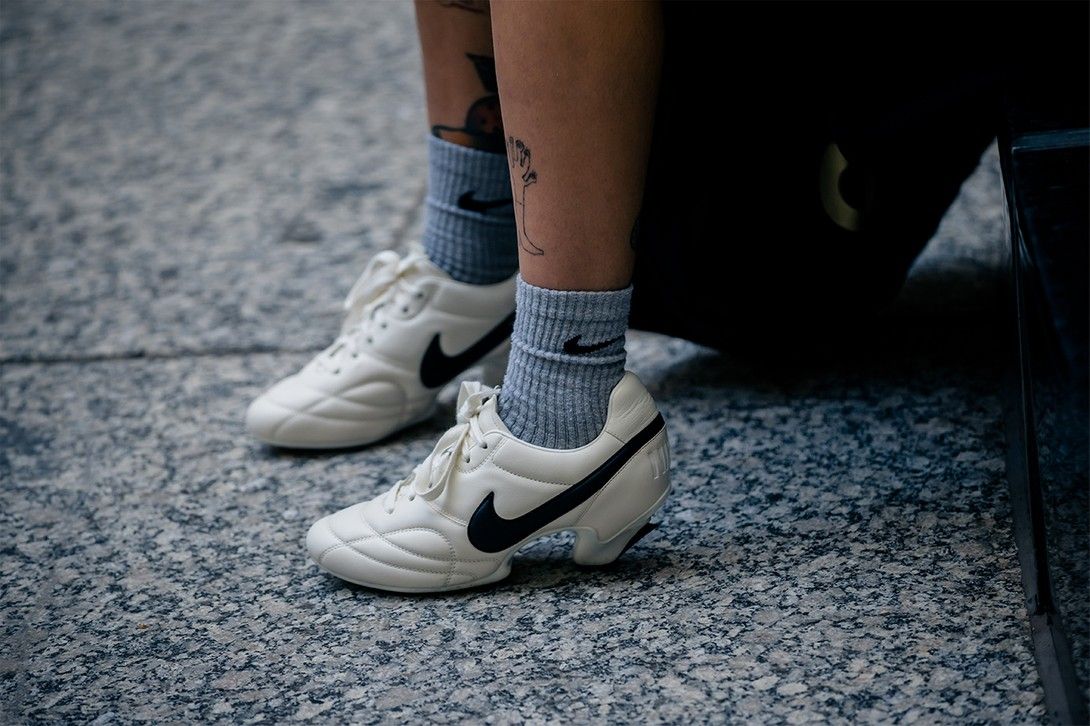 Salomon XT-4 TPU-Trimmed Mesh Running Sneakers
The guests to this fashion show opted to wear rainbow-colored outfits and a pair of Salomon XT-4 TPU-Trimmed Mesh Running Sneakers. The colorful uber shoes reflect the sun in a wearable form as they feature a smile-inducing color palette. Besides, these sneakers are made to withstand the harshest terrains as the Mud Contagrip ensures stability and support.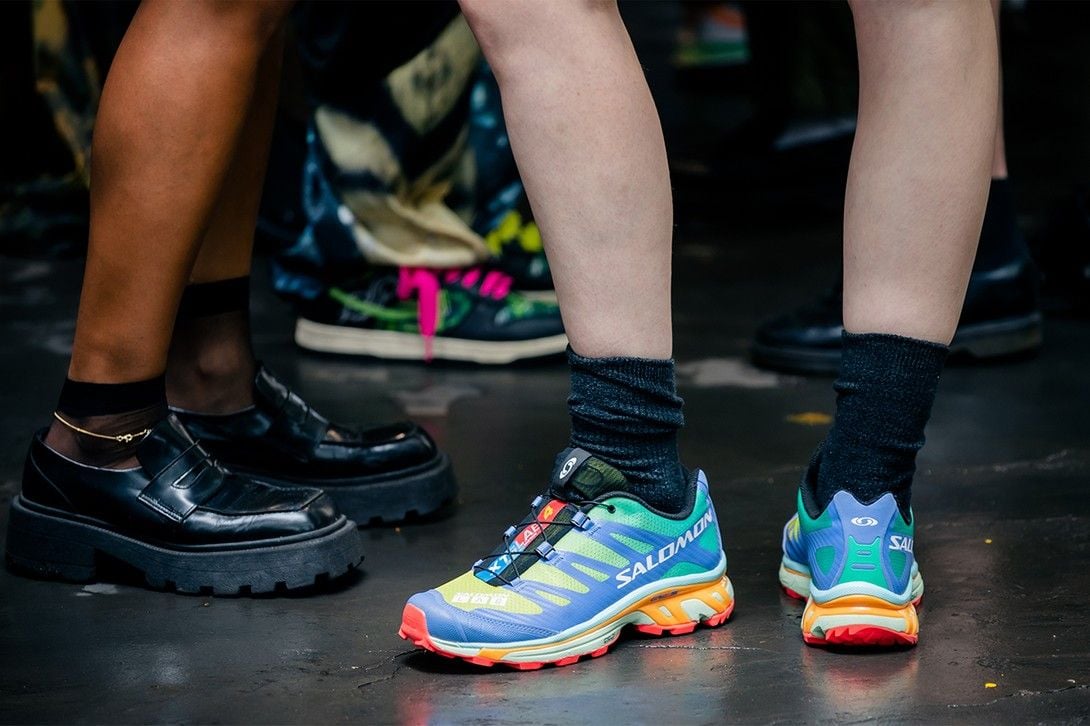 With the return of the hustle and bustle of New York's streets, it seems that pandemic restrictions for many are just a distant memory. Featuring at NYFW, the fashion show saw many international attendees return to the city since COVID. The week is nothing but passionate energy that continues to add to the glamor and setting of the week.
See also: Fashion bargains: What do celebrities wear?
COMME des GARCONS and ANTI – FASHION