Golden Goose, a high-end fashion brand from Italy, has long been a familiar name to the fashionistas. This is the brand that pioneered the trend of "dirty shoes" that caused a fever a few years ago. In this article, let Storepc discover interesting things you need to know about Golden Goose Sneakers.
Brand Golden Goose Deluxe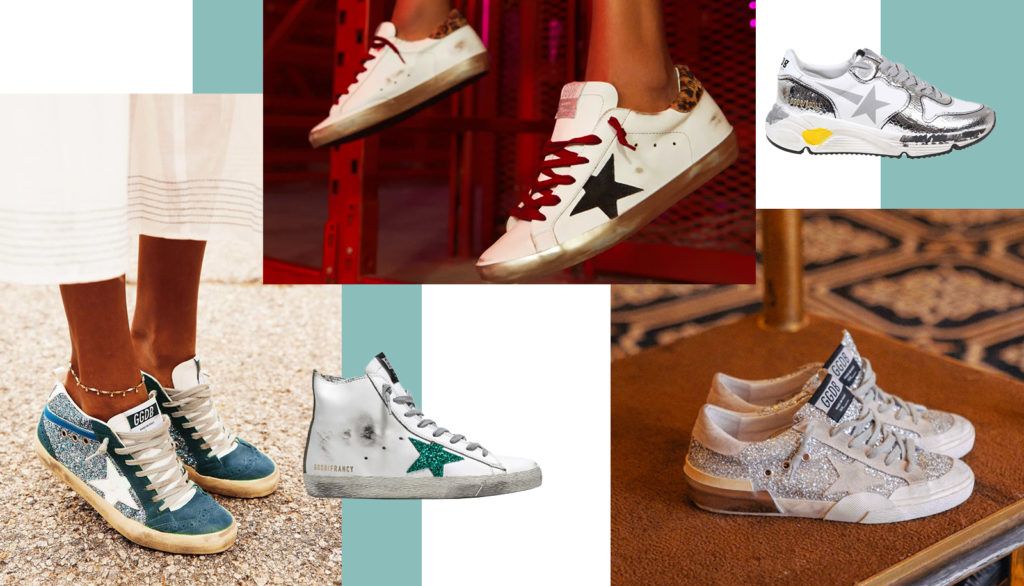 Honestly, the textures on these sneakers are not new. Denim jeans with perforations and other markings have been used for decades. Only recently has this idea been applied to other outfits and accessories. The Golden Goose Deluxe brand, launched 20 years ago, draws inspiration from both Southern California's skateboarding culture and the timelessness of Italian craftsmanship. To make a unique mark on the fashion scene, founders Alessandro Gallo and Francesca Rinaldo applied the mantra of 'imperfection' to their iconic sneakers.
Why are Golden Goose sneakers so expensive?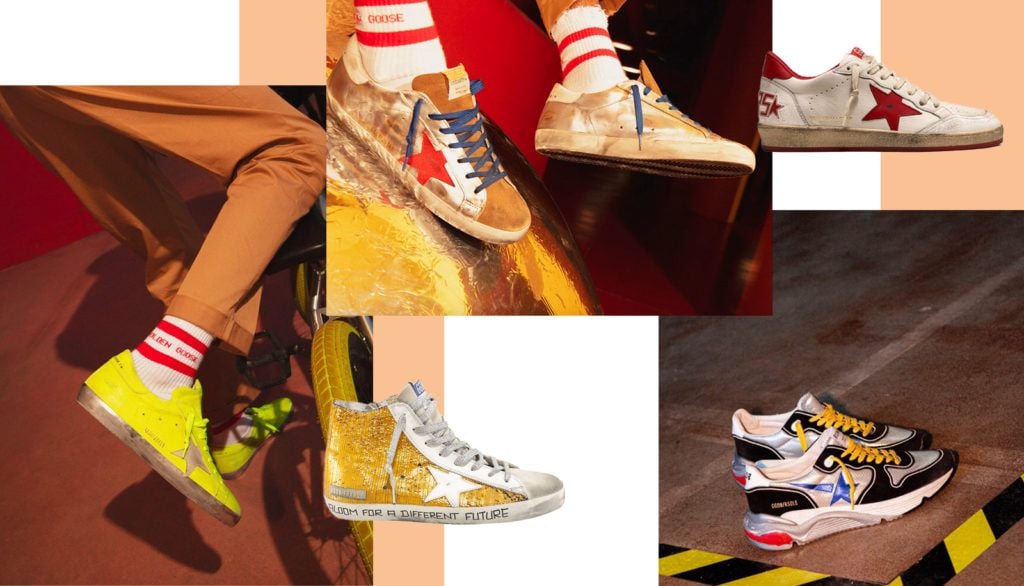 While uniformity and precision are essential in the luxury fashion space, the flip side is an appreciation for originality that stems from hand-crafting. That means, just like we all have unique fingerprints, every pair of sneakers that come out of the Golden Goose factory in Veneto is unique. Each season, Golden Goose introduces new styles with new finishes and treatments, all involving the skill and technique of Italian artisans. Then, just as a pair of jeans can get frayed, scratches and scuffs are applied to each shoe to give them a genuine 'touch to life' feel.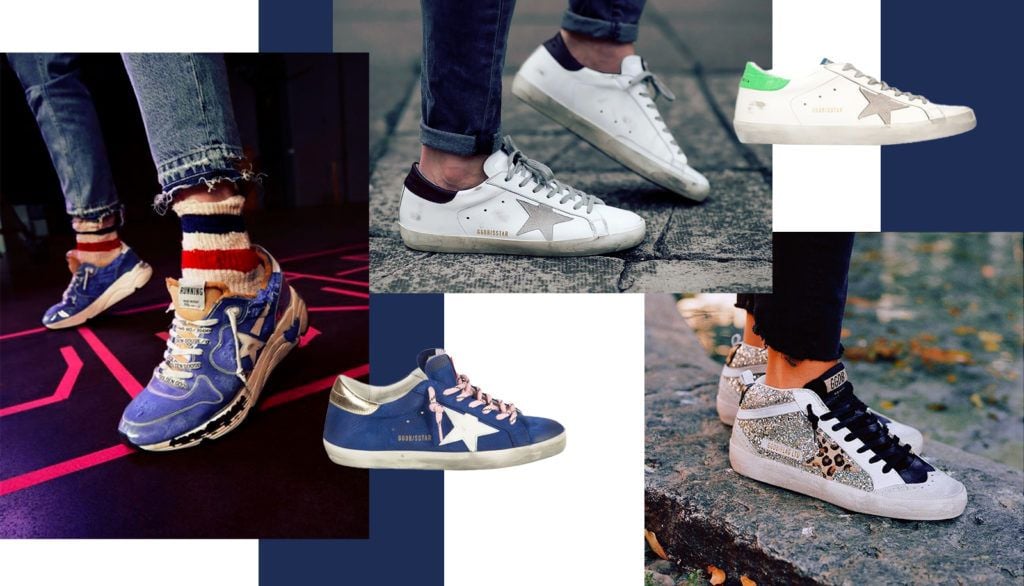 And while they may look "used," they're made with the highest quality materials Italian shoes are known for – full grain cowhide, premium cotton laces and cotton linings. backless. Think of them as luxury sneakers that have been imitated many times, but never copied. Golden Goose sneakers are expensive for a few reasons. Each pair is uniquely handcrafted and hand-made, which really means it takes longer to make them. In addition, each version is designed differently from the other models and is offered with new color schemes every season.
How are Golden Goose sneakers made?
On any pair, the right shoe may not match the left shoe perfectly, and this is intentional. They are often similar in markings but the patterns are not always the same. Keep in mind that external surface boxes and storage boxes also sometimes have problems and vary by model. This is important to note as this is not a defect or damage caused by shipping and handling.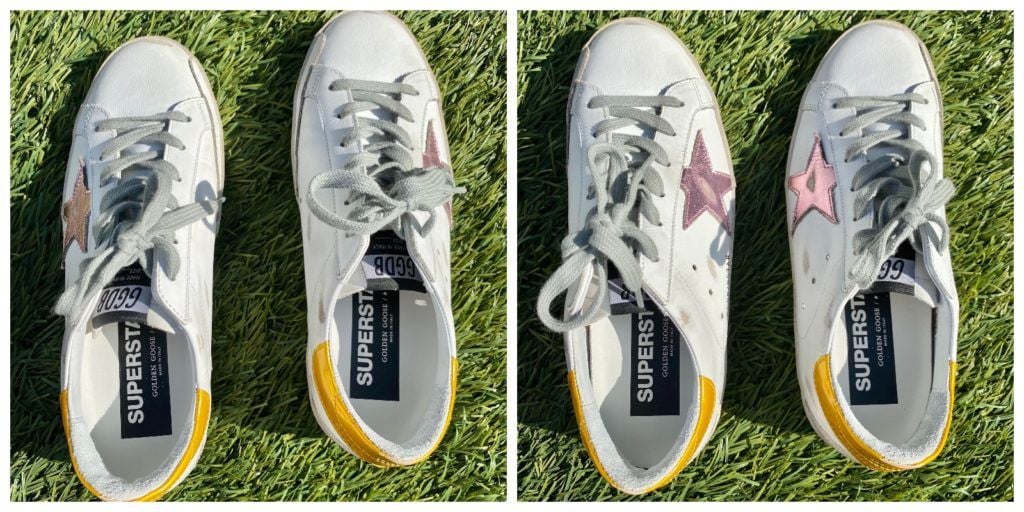 You'll also notice the inner lining, which is not unprocessed smooth leather or suede, but rather a cotton sash material, which keeps the shoes warm in winter and cool in summer for your feet. your. It's also a purposeful design feature to make your sneakers comfortable to wear all year round.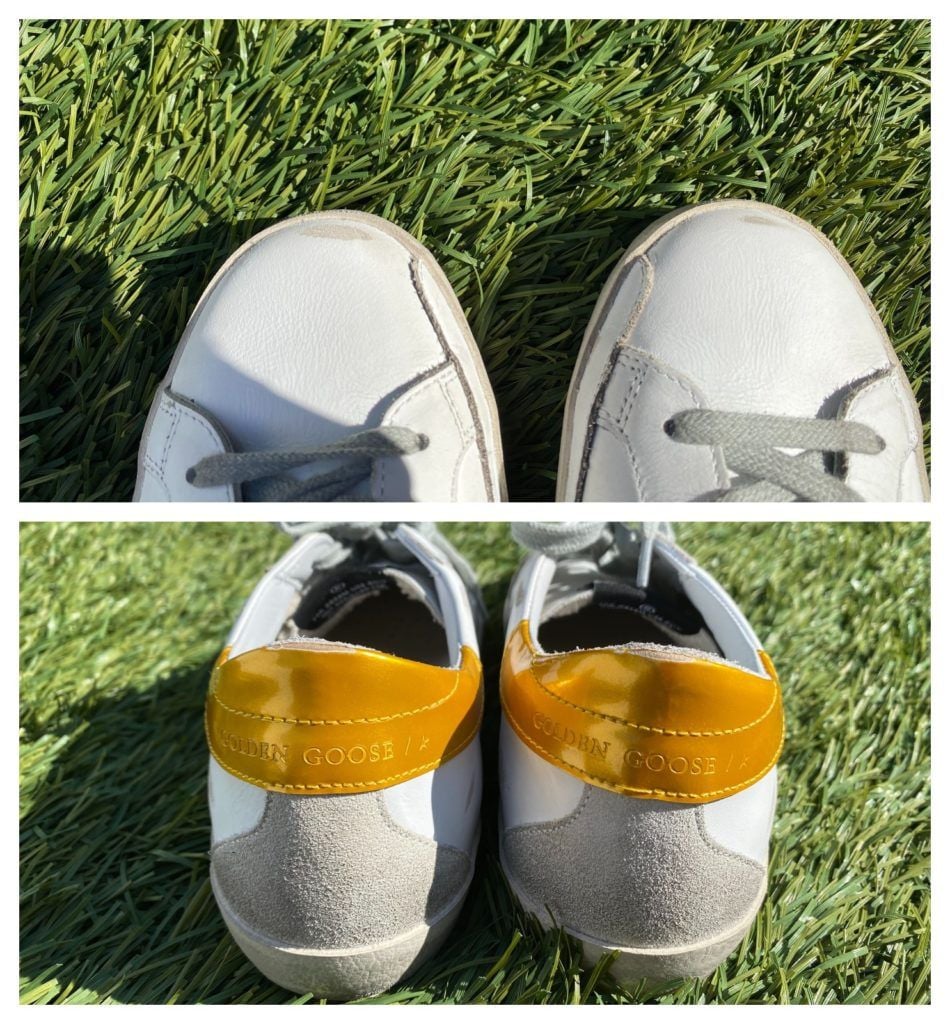 How to choose the right size of Golden Goose Sneakers?
The Golden Goose tends to be wider than other sneakers, and these sneakers feature a taller leather insole for better cushioning and comfort. If you already have a pair, have you noticed yourself getting a little taller wearing these shoes? This height advantage — the 'shoe spike' if you will — is one reason the Golden Goose is so popular, but it also affects size and fit:
Golden Goose shoes are available in all sizes only (for women from US 4 to US 11 and men from US 6 to US 14)
Due to the heel height difference of about 3 to 5 cm, which causes the overall length of the foot as well as the width of the shoe to narrow a bit, it is recommended to reduce the size to the nearest size if you are in the middle.
If you usually wear US 7.5 for women, it is best to put US 7 in Golden Goose, aka IT 37.
If you normally wear US 8, put US 8 or IT 38. The same applies to men.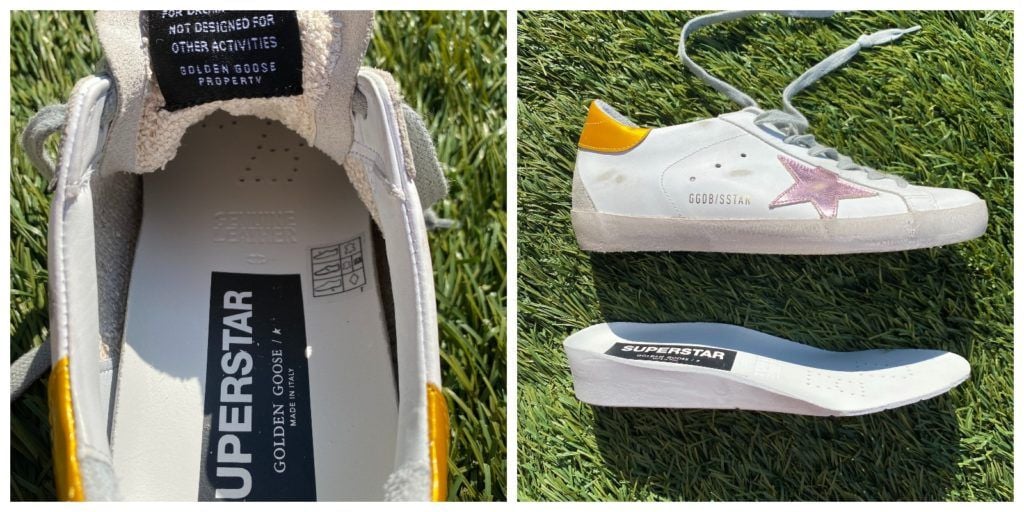 So why are Golden Goose Sneakers so expensive?
In a nutshell, it depends on these simple factors: Every pair of shoes is hand-made in Italy, where factory workers offer a fair, living wage. The handcrafted aspect actually makes them more expensive to produce than they would be if they looked 'new'. That leads to high labor costs and product costs will increase accordingly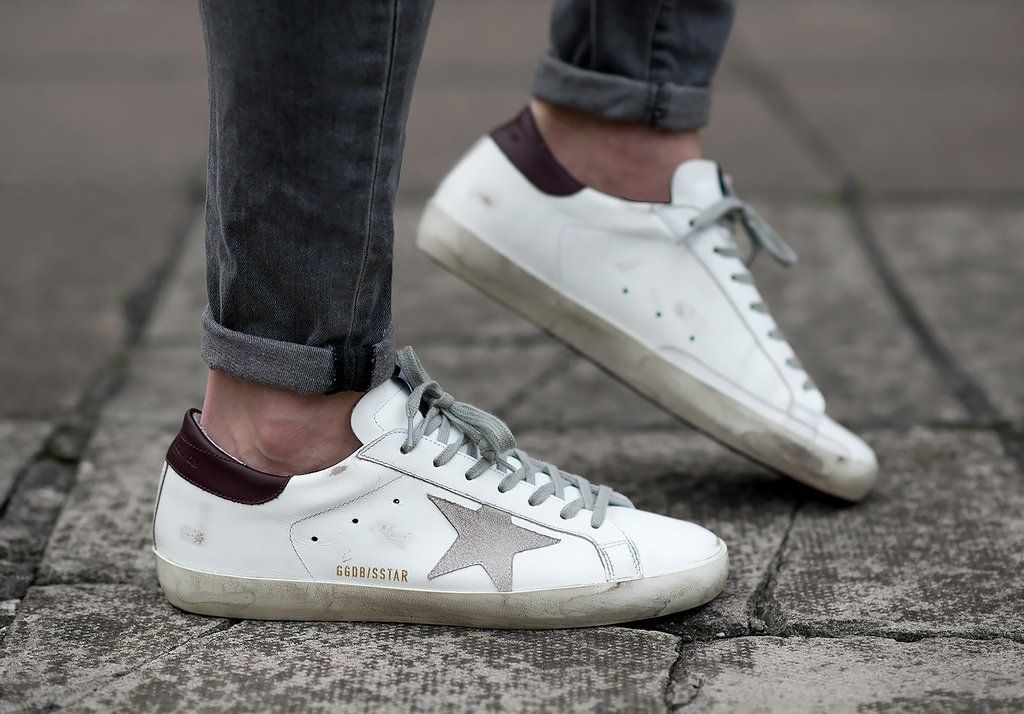 Most Golden Goose designs use multiple pieces of leather and patterns — not a single material for the entire shoe, but this adds complexity to the material sourcing and manufacturing process. And above are the interesting things you need to know about Golden Goose Sneakers. Please continue to follow Storepc to update the latest information on fashion trends and sports shoes.
See more:
Legitcheck: How to distinguish real and fake Gucci Screener
Things you need to know before buying a pair of Gucci shoes for the first time