Introduced in 1985, the Nike Dunk was a fairly popular basketball shoe at the time, with a sole that was 99% similar to that of the then-rare signature shoe, the Air Jordan 1. And it is similar to the original. Air Jordan 1, skaters also began to "fancy" Nike Dunk wearing and skating, because the grip of the sole is perfect for the grip tape, combined with the high collar to help reduce ankle injuries.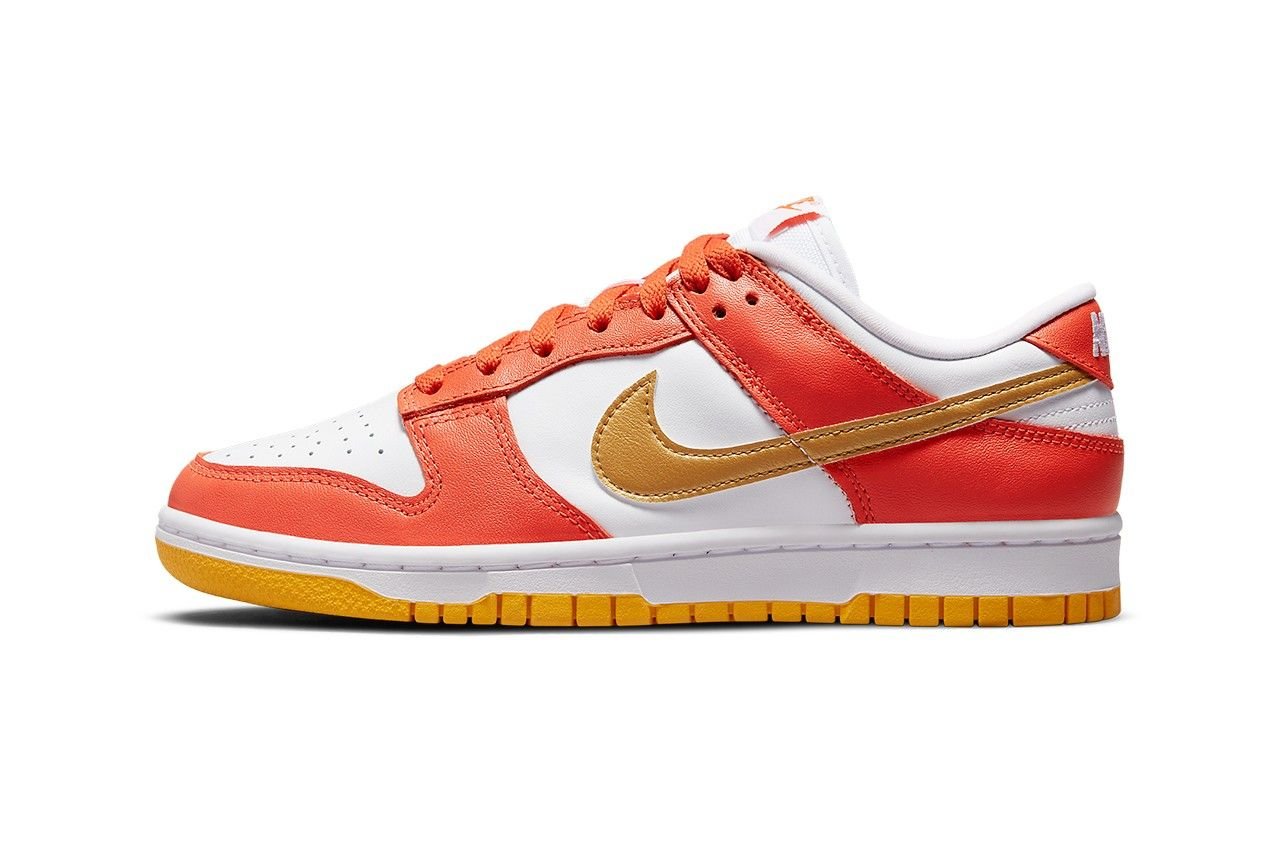 2021 will mark the success of the Nike Dunk Low line in the sneaker market, most notably with the launch of "The 50" in collaboration with Off White and Virgil Abloh brands. Along with the Air Jordan 1 Low, the Nike Dunk Low is one of the most popular designs of the year. Following the success of the Air Jordan 1 Low "Starfish", Nike also revealed a new orange colorway on the Nike Dunk series. Here, let's take a look at this version of the authentic shoe.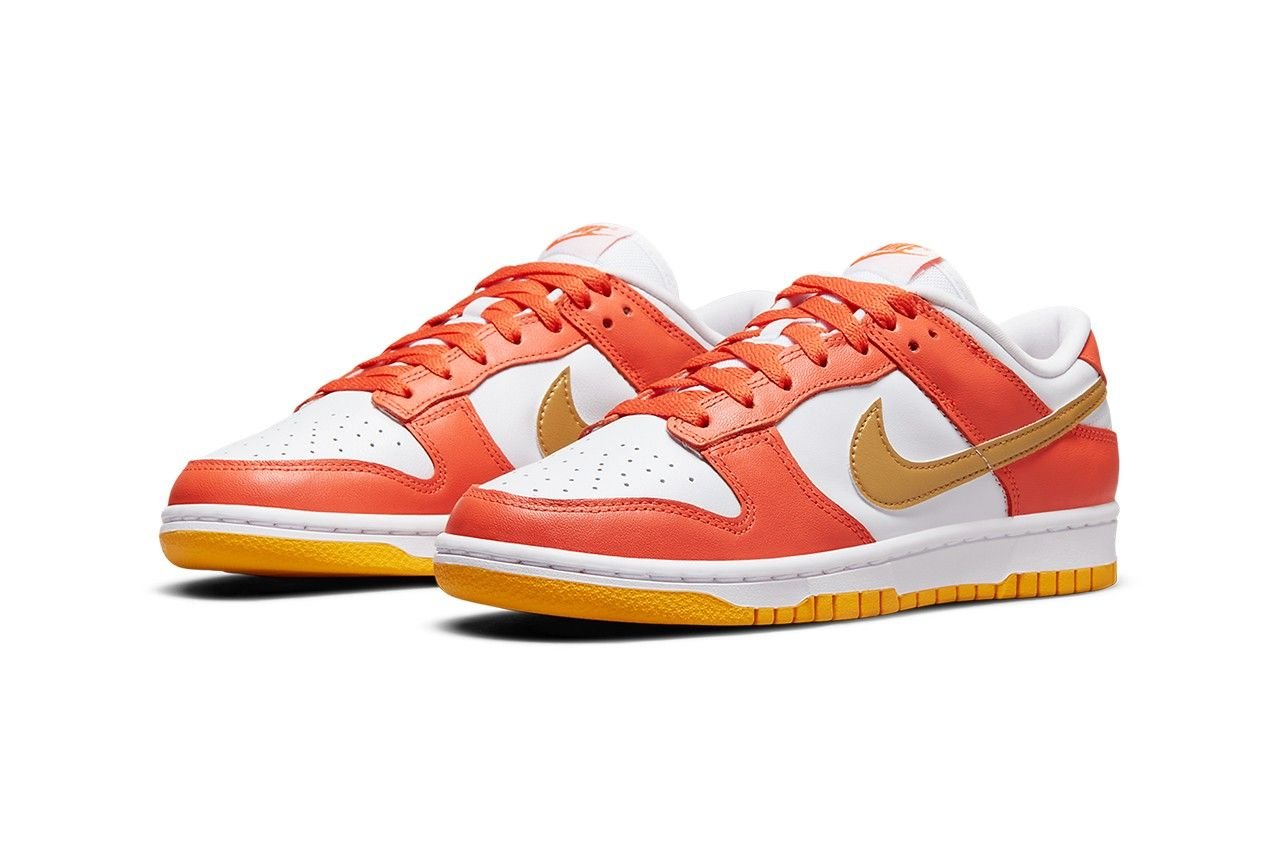 In this version of the Nike Dunk Low, Nike's design team didn't hesitate to call up the hottest color scheme. The upper has two main colors of white and bright orange, and the Nike Logo attached to the tongue is also bright orange, while the Nike words behind the heel stand out in white on the orange background, in sync with the design.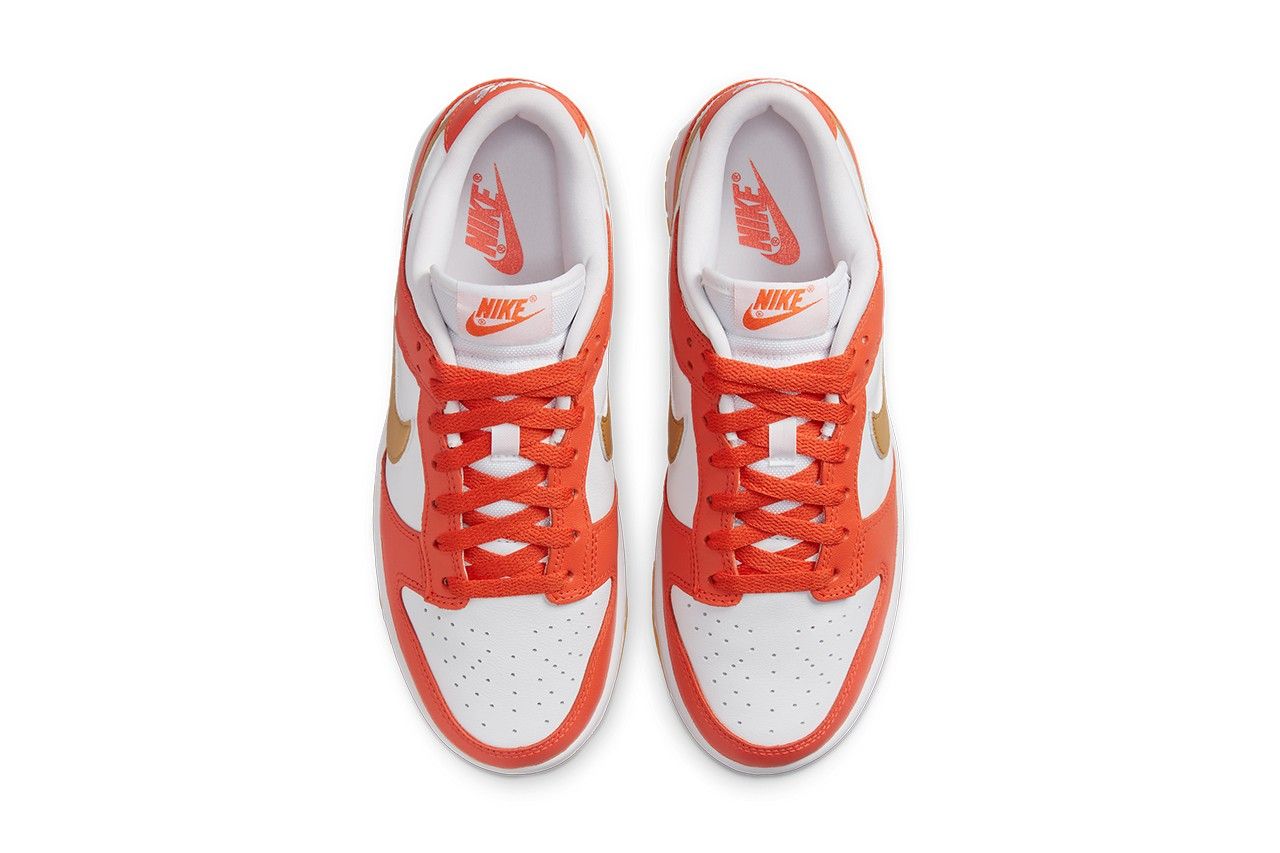 The highlight of this Nike Dunk Low design comes from the Swoosh logo on the shoe body and Out-sole part. The Swoosh features a mustard yellow color that perfectly integrates with the outsole section, and the orange "Laser Orange" hue connects to the upper through the traditional white midsole.
Expect the Nike Dunk Low version to go on sale next week and reach fans for an authentic $100 price. Stay tuned to Storepc for updates on the latest fashion trends and sneaker info.
See More: How To Pair With A Nike Dunk To Improve Quality?
Celebrate the Tokyo Olympics with the Nike SB Dunk