Today Prada is one of the largest fashion brands in the world. They always keep up with the times with new designs but have always kept their classic and sophisticated touches for decades. Here, with Storepc, learn about the history of Prada and the special things that have created a billion-dollar brand.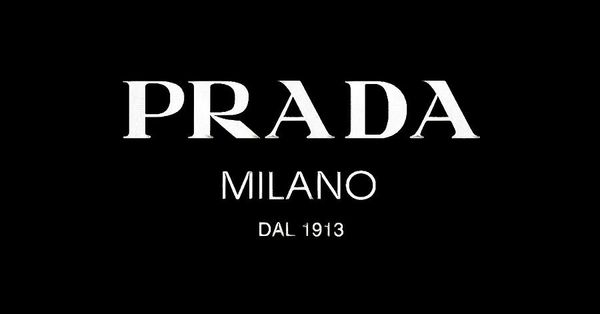 Establish
Italy – the cradle of world fashion. The birthplace of a series of industry giants such as Gucci, Louis Vuitton and here Prada Milano also put the earliest steps of his brand to move forward as it is now.
The first Prada store was established in 1913 at the Galleria Vittoro Emmanuele II in Milan, Italy. Mario Prada founded a leather goods store with his brother Martino Prada, which at the time sold mainly items such as bags, cabinets, trunks and travel accessories.
In 1919, the turning point came for the two Prada brothers when they were awarded the title of Principal Supplier to the Italian Royal Family. It is thanks to this special feature that Prada is allowed to use the coat of arms of the Italian Royal Family "House of Savoy" in its brand logo. Thanks to this, the Prada is considered a fashion icon for the Italian aristocracy and upper class.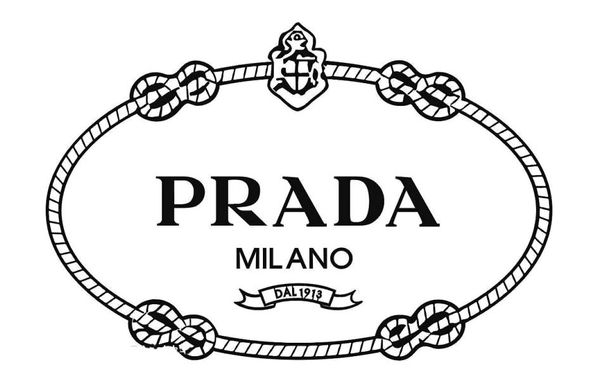 Prada's history is even more interesting than the brand's logo. Mario Prada thought that women should not be involved in the family business so he excluded all the women in his family from the business but ironically his youngest son did not care. In the family business, his daughter Luisa Prada took over the family business and ran Prada for almost 20 years.
Develop
In 1970, Luisa's daughter Miuccia Prada entered the family business, she continued to participate in the management of the family's production of handbags and high-quality leather products.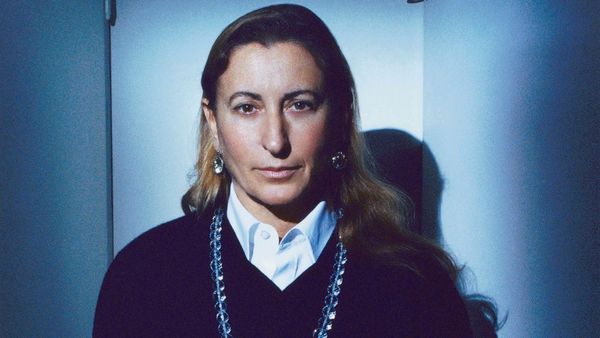 In 1977, Miuccia met Partrizio Bertelli, an Italian leather goods businessman who competed directly with her Prada family and especially Patrizio later became Miuccia's husband. When Partrizio joined Prada's business and management, it was a turning point that took Prada to the next level and contributed to the expansion of the Prada brand around the world.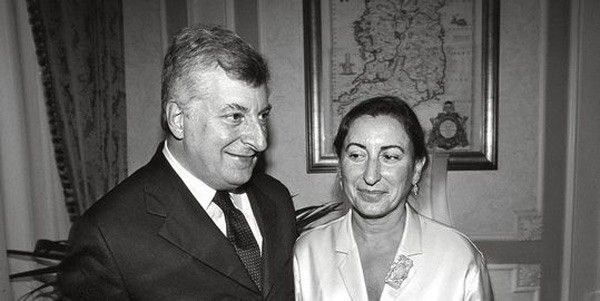 In 1979, Prada first launched a new line of footwear. Their women's shoe collection was quickly well received by consumers. Prada's subsequent collections were also appreciated and their business began to reach out to the world. They opened consecutive stores in many countries, their stores featured the dominant green color and was called Prada Green.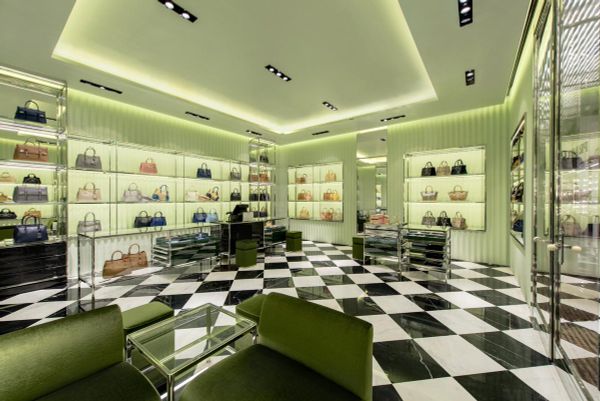 The first Prada Green store opened in Milan, Italy. Followed by a series of major European cities such as London, Paris, Madrid and even Tokyo in Japan.
With the success of the business pushed Partrizio and Miuccia into new directions with new products and collections. In 1988 Prada launched the Fall-Winter collection and received high praise from fashionistas all over the world. With a breakthrough in design such as a small waistline that respects a woman's figure when worn with high-quality fabrics as well as luxurious colors, the collection has been loved and sought after all over the world. By the 1990s, Prada had grown to become one of the most sought-after and coveted brands of the fashion world worldwide.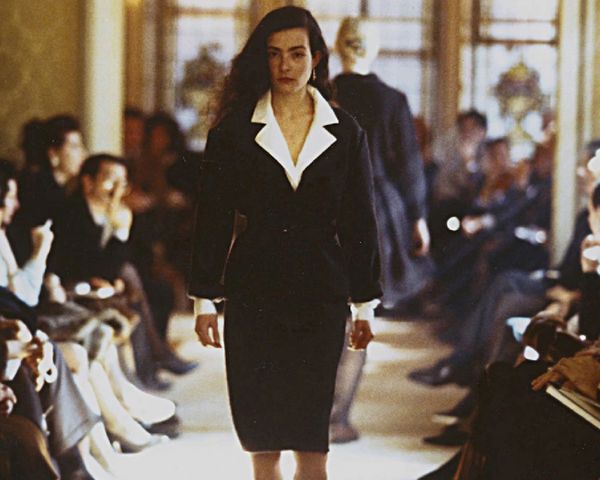 Current Prada
In 1987, Partrizio and Miuccia got married. Currently the couple is still running Prada and making new strides. Prada also has a number of subsidiaries such as Church's, Car Shoe and Pasticceria Marchesi and most notably Miu Miu founded by Miuccia herself. Today, Prada has grown into a billion-dollar fashion empire with a huge appeal as they have always kept their classic as well as sophisticated for more than 100 years.
To know more about major fashion brands as well as information about fashion and Sneakers, please continue to follow Storepc.
Don't forget to refer to:
Official images of the Air Jordan 6 "UNC"
Nike Dunk High 1985 "Acid Wash" arrives in orange and blue tones