First released in 1985, the Nike Dunk line was originally designed as a basketball shoe. However, after many years until now, people still get used to and use Nike Dunk branded products as a pair of skateboarding shoes. So, in 2002, Nike redesigned the Dunk line into the Nike SB for skaters around the world. Since then, the name SB Dunk has become popular among sneakerheads.
Nike and their Nike SB line of shoes don't have too much of a stir this season as they have a bunch of new footwear options to introduce to the masses, such as collaborations with Gundam and Supreme. And now, the skate-focused brand is returning to the GR versions and introducing a new colorway on the SB Dunk High called "Unbleached". Let's explore with Storepc about these unique sneakers.
This shoe got its name because the Swoosh design team wanted to give consumers the DIY element. The original uppers are handcrafted with cream and white canvas, but you can dip them in any color and change their look to your liking. Besides, some details are covered with very pure white such as shoelaces, mesh tongue and Nike Swoosh leather logo.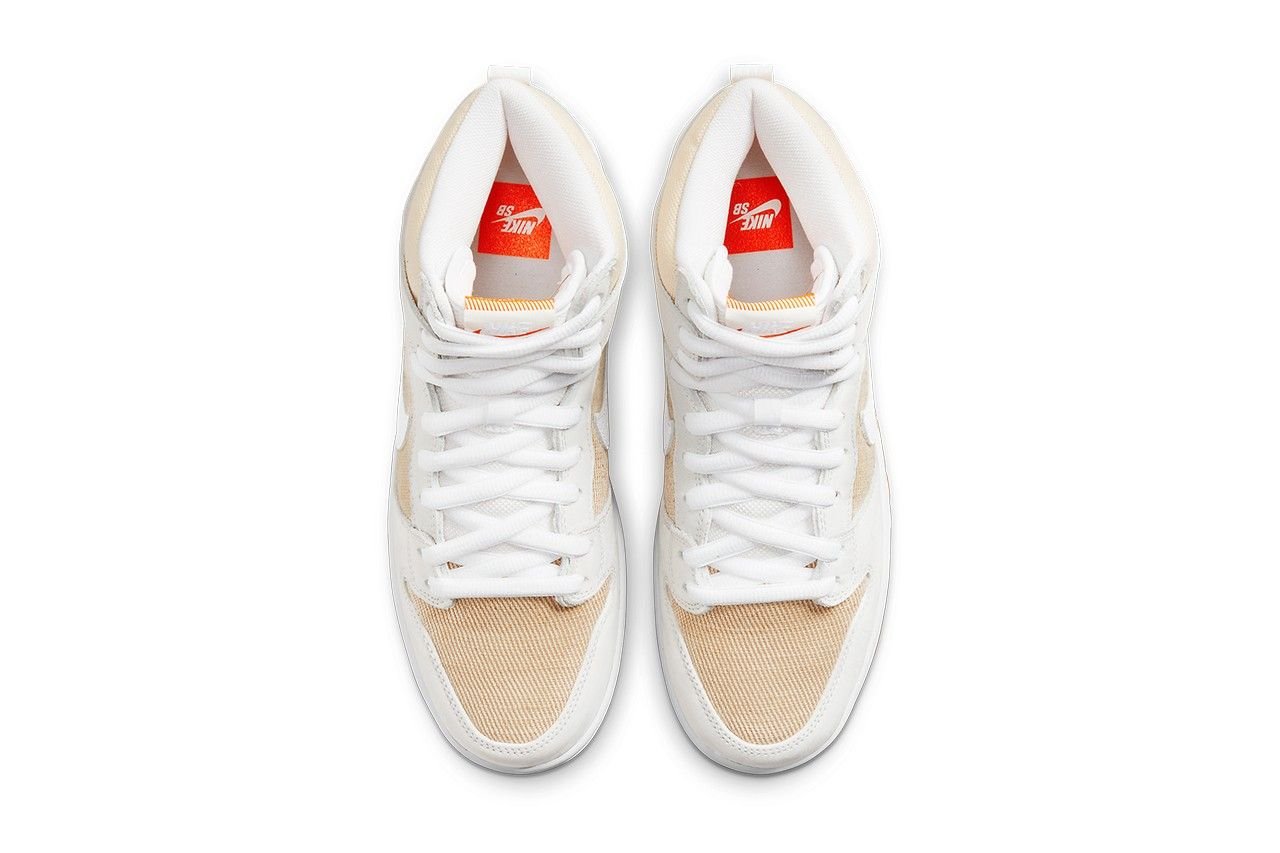 Elsewhere on this shoe, you'll find subtle orange highlights such as on the tongue label and Nike Air squares on the inner lining of the shoe. In addition, below, the white midsole blends perfectly with the gum outsole. If they aren't customised, this neutral palette makes them the perfect version to pop during Fall.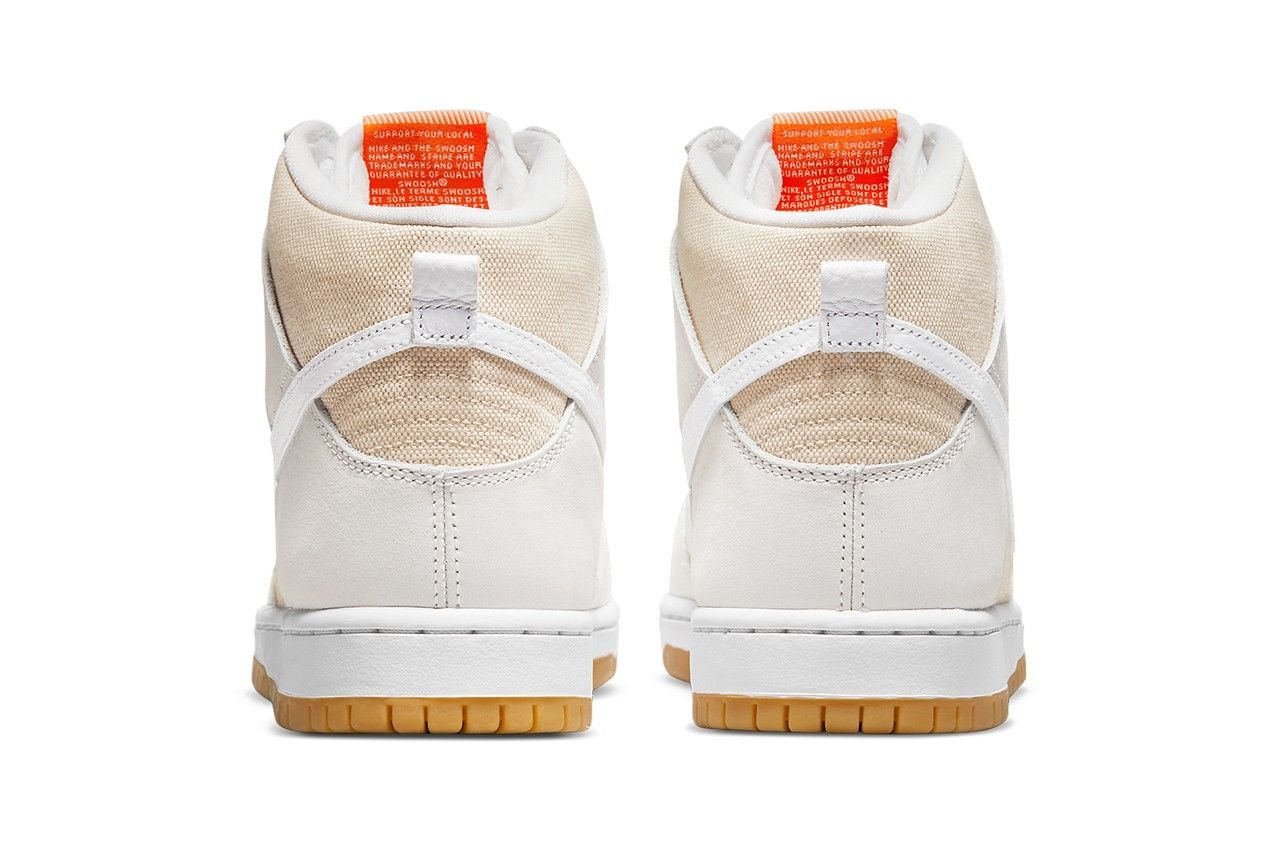 These versions will be available when the Nike SB Orange Label releases and they will be available in select skate stores only.
And that's the article about the Nike SB Dunk High "Unbleached" pair with an upper using new materials. Please continue to follow Storepc to update the latest information on fashion trends and sports shoes.
See more:
Legit check: How to distinguish Nike SB Dunk Low Grateful Dead Bears Real and Fake
Legitcheck: How to distinguish Nike SB Dunk Low Street Hawker 2021 Real and Fake