"It debuted in 1990 with an ambition to create more air cushions, but so far NIKE and the design team have not found a solution. So the biggest change is the upper and the size of the air frame. The AIR MAX air rests on the air cushion."
This is a follow-up project, a Tinker-branded product to continue the success of the Air Max 1. Just before the release of the AM 90, the Air Max line was ending a period when Nike fully embraced it. in running shoes. Unexpectedly, every aspect of running shoe performance and culture begins and ends with the Swoosh.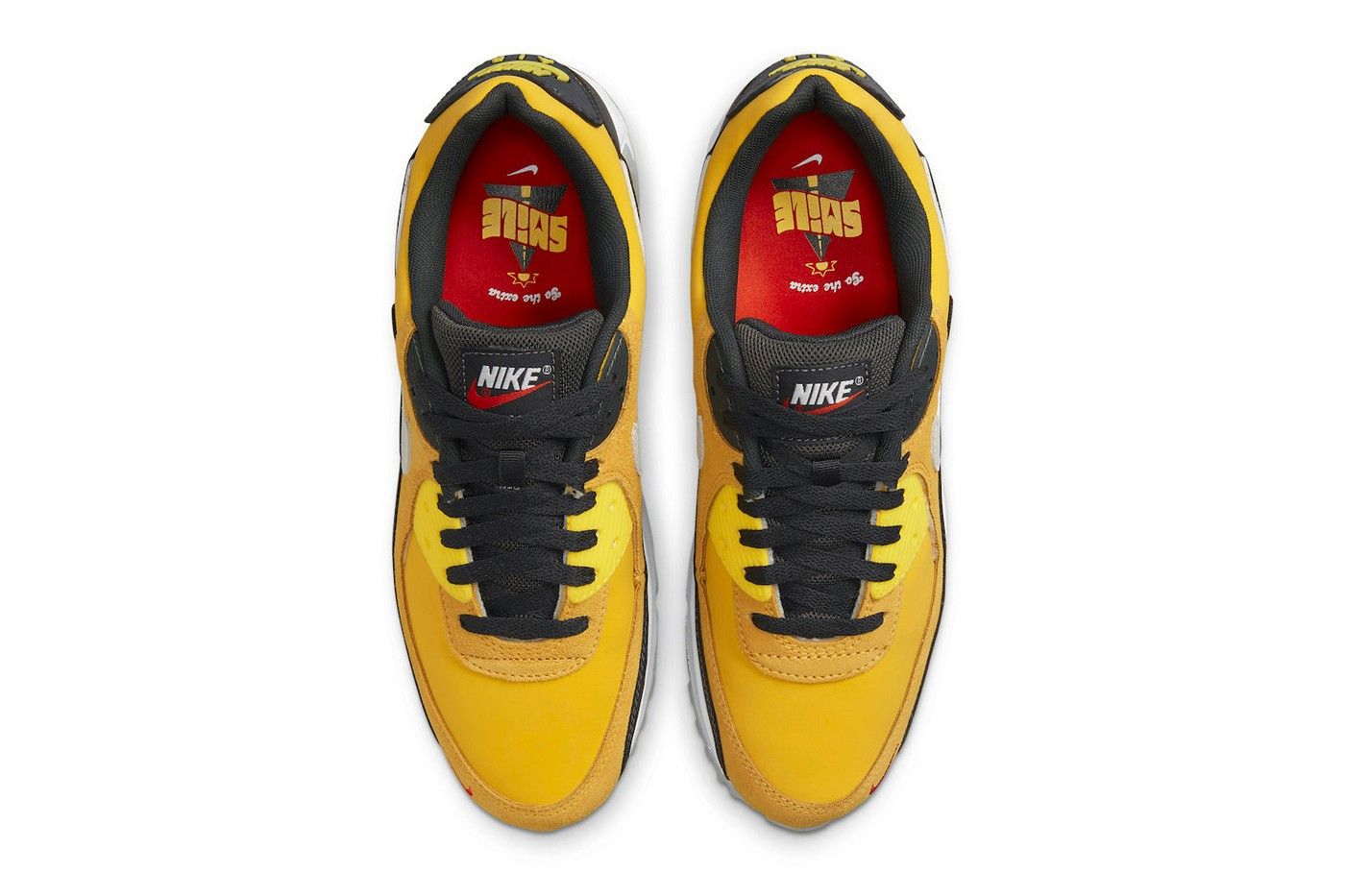 Now Nike has added a new Air Max 90 colorway to the "Go The Extra Smile" collection, incorporating yellow. Crafted in a mix of leather, suede and mesh, the AM 90 is covered in golden yellow and features white leather Swooshes on the sides.
See More: The Best Nike Air Force 1 Pairs for Every Pocket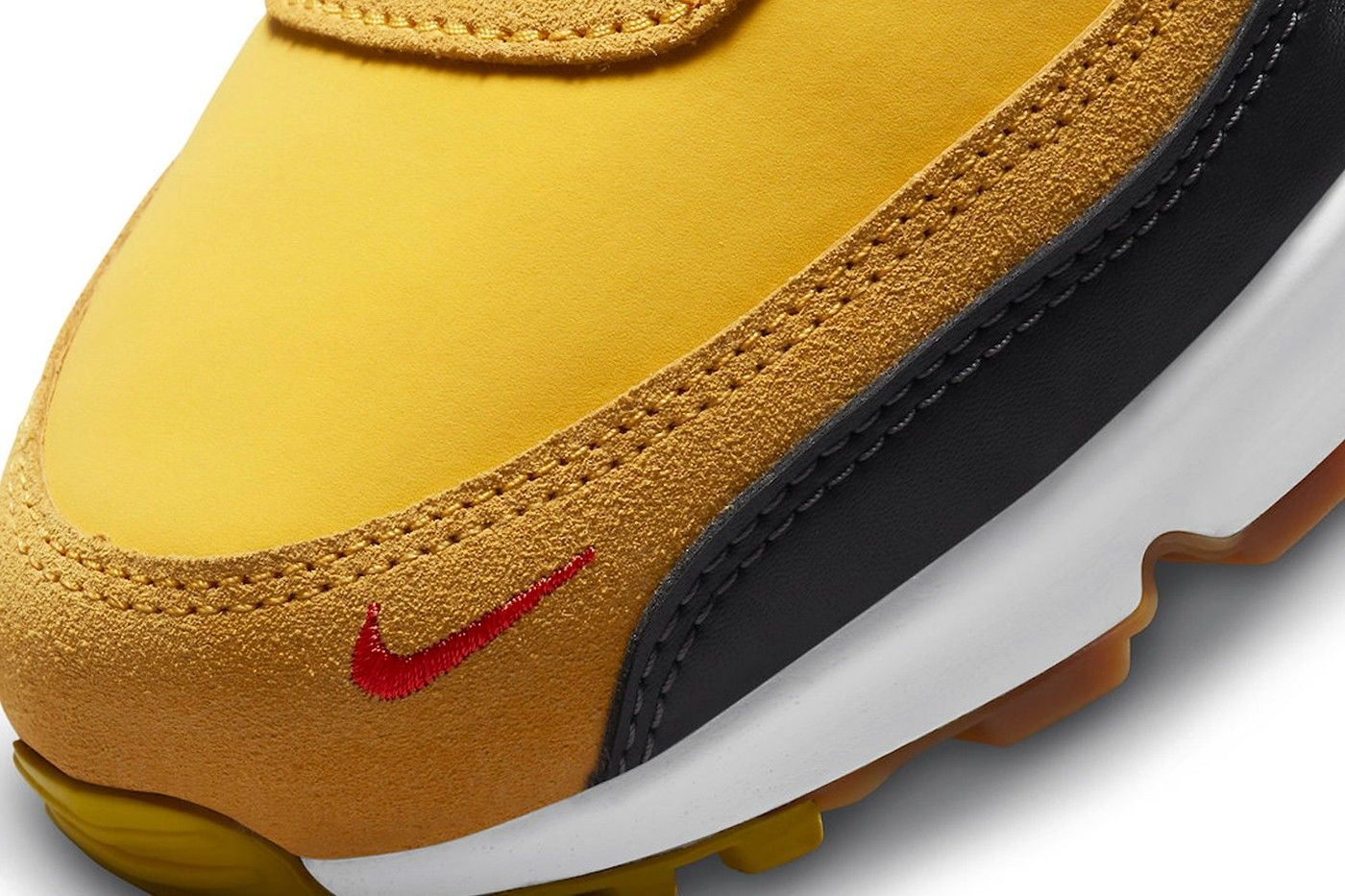 Other details include a "Have a Nike Day" smiley face with Swooshes, gold "Go The Extra Smile" laces and a branded insole. Red appears on the front of the shoe in the form of a small embroidered red Swoosh, as well as on the tongue and insole. Yellow Air Max cushioning and rubber trim complete the playful style.
The Nike Air Max 90 "Go The Extra Smile" is expected to be available at Nike in the coming weeks for $120.
Stay tuned to Storepc for updates on the latest fashion trends and sneaker info.
See more:
Kylie Jenner looks absolutely gorgeous in a Supreme x Air Force 1 suit and Vintage Bodycon dress
Legitcheck: How to tell the difference between a real and fake Nike Air Force 1