Kyrie Irving and his line of iconic sneakers have had a huge impact on the NBA in recent years. From the original Nike Kyrie 1 to the Nike Kyrie 7 – a shoe beloved by basketball players around the world, Nike and Kyrie have gone to great lengths to create the most eye-catching and impressive colorway. In the 4th generation of this special shoe, there are many changes and upgrades, especially in terms of design, bringing the best Nike Kyrie shoe ever.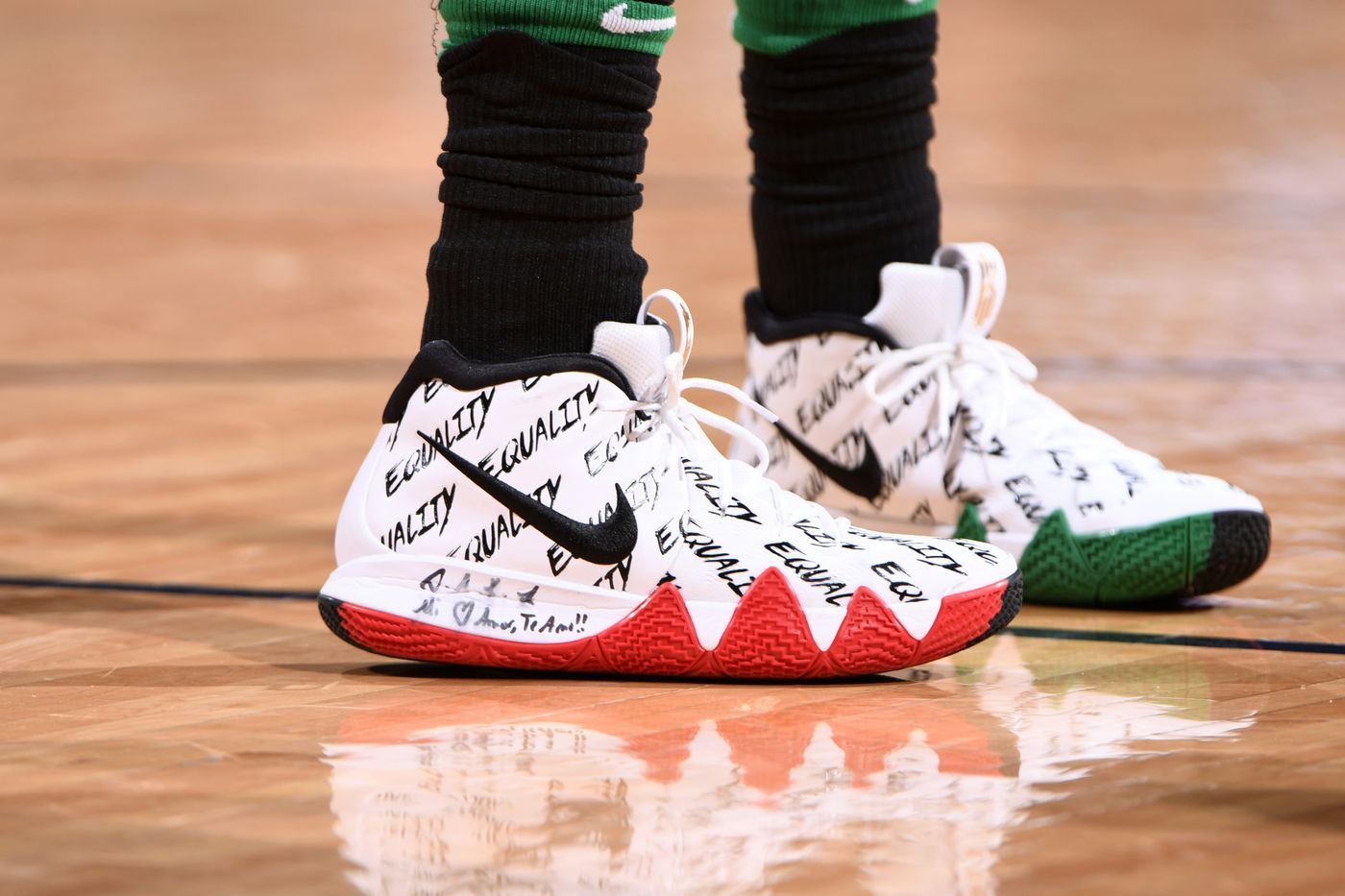 Kyrie Irving and Sue Bird respect each other on and off the court, and to respect their relationship, Kyrie Irving regularly works with Nike to create special-edition sneakers for the WNBA superstar, even arranging a special line of sneakers to "keep Sue fresh." just for her. To expand the shoe line, Uncle Drew chose to give Bird a pair of new Nike Kyrie 4 Lows in a "Dynasty" colorway that symbolizes her "look good, feel food" philosophy. Let's explore these special sneakers with Storepc.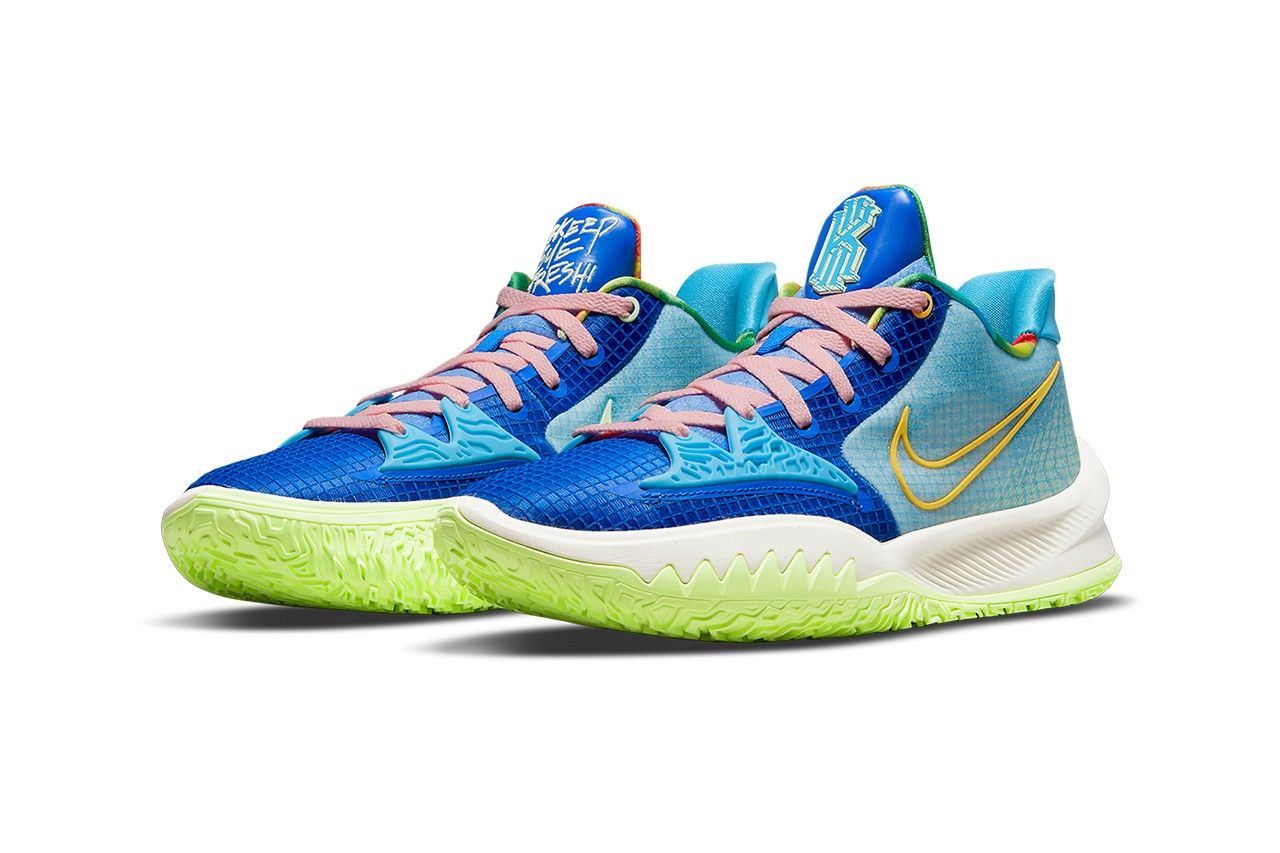 In the overall design of this shoe, a variety of bright colors are mixed together. The upper is made of mesh material, the toe cap, tongue and collar are in royal blue, and the forefoot and side heel panels are in aqua blue. Additionally, the silhouette of the Swoosh logo alternates between dark yellow on the outer shoe and green on the inner shoe.
The interior of the shoe adds a playful touch as it features a pink sockliner, heatmaps on the sockliner and plenty of aqua blue detailing. The tongue decoration is split between the words "#KeepSueFresh" on the right side, while the left shoe features Irving's signature logo.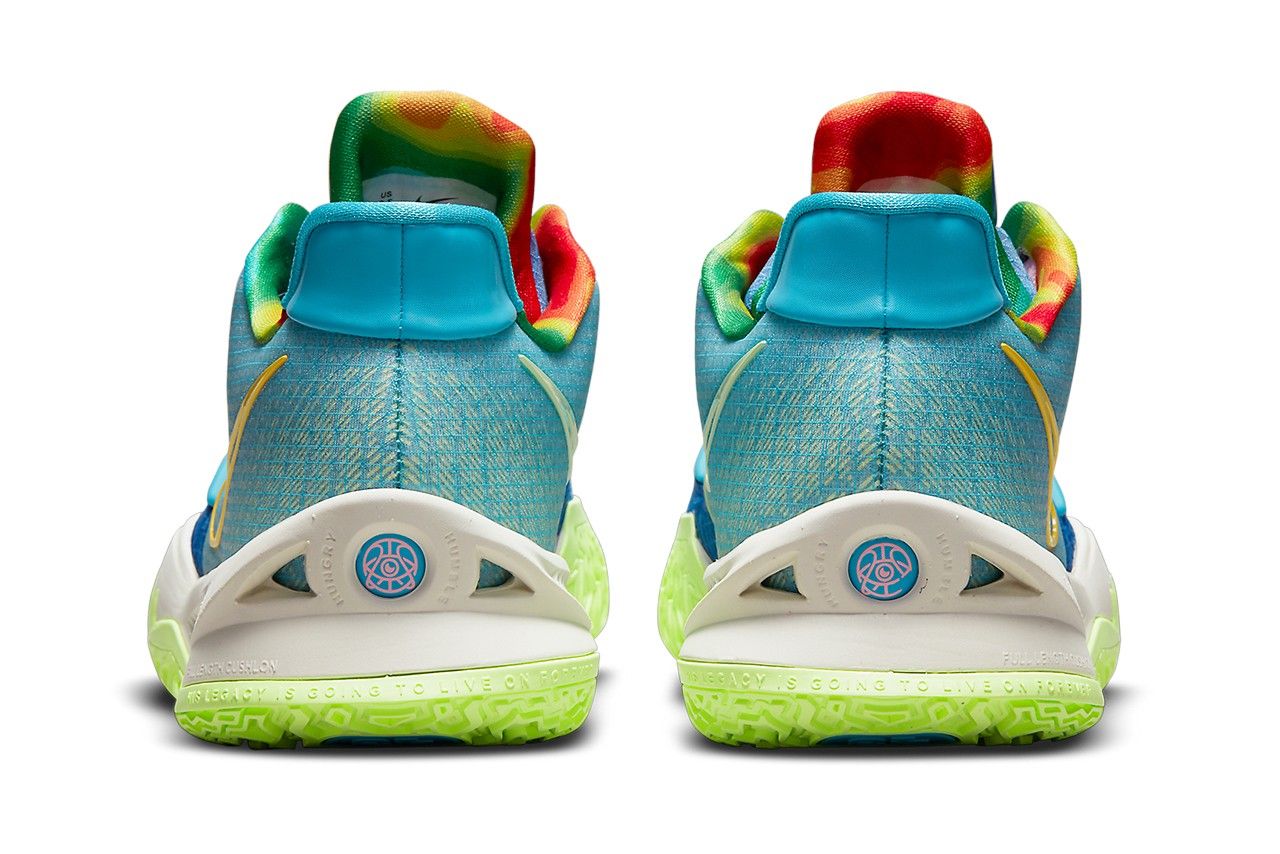 If you'd like to add this version to your collection, the shoe will drop on September 25th for $110 via SNKRS.
It's all about Kyrie Irving expanding his shoe line with the Nike Kyrie 4 Low "Dynasty." Stay tuned to Storepc for the latest sneaker news.
See more:
What is KAWS? Beginner's guide.
Reasons to own a pair of Nike Kyrie 6s