Since launching its first men's fragrance – Chanel Pour Monsieur in 1955, Chanel has created some of the world's most iconic men's fragrances. The best Chanel perfume bottles for men always show masculine style, class and sophistication. In this article, let's explore with Storepc the list of 6 highest masculine perfume bottles of Chanel fashion house!
Bleu De Chanel Parfum
Bleu de Chanel Parfum is one of Chanel's most iconic fragrances launched in 2018. This perfume represents a modern twist on classic masculine fragrance notes. Bleu De Chanel Parfum opens with aromas of lemon peel, bergamot and a hint of mint shortly before moving on to a masculine and sweet middle note of lavender, geranium and a hint of pineapple. At the base note, cedar and amber will pair wonderfully with tonka bean to add warmth and elegance. This is an incredibly versatile fragrance that can be worn day or night in any season.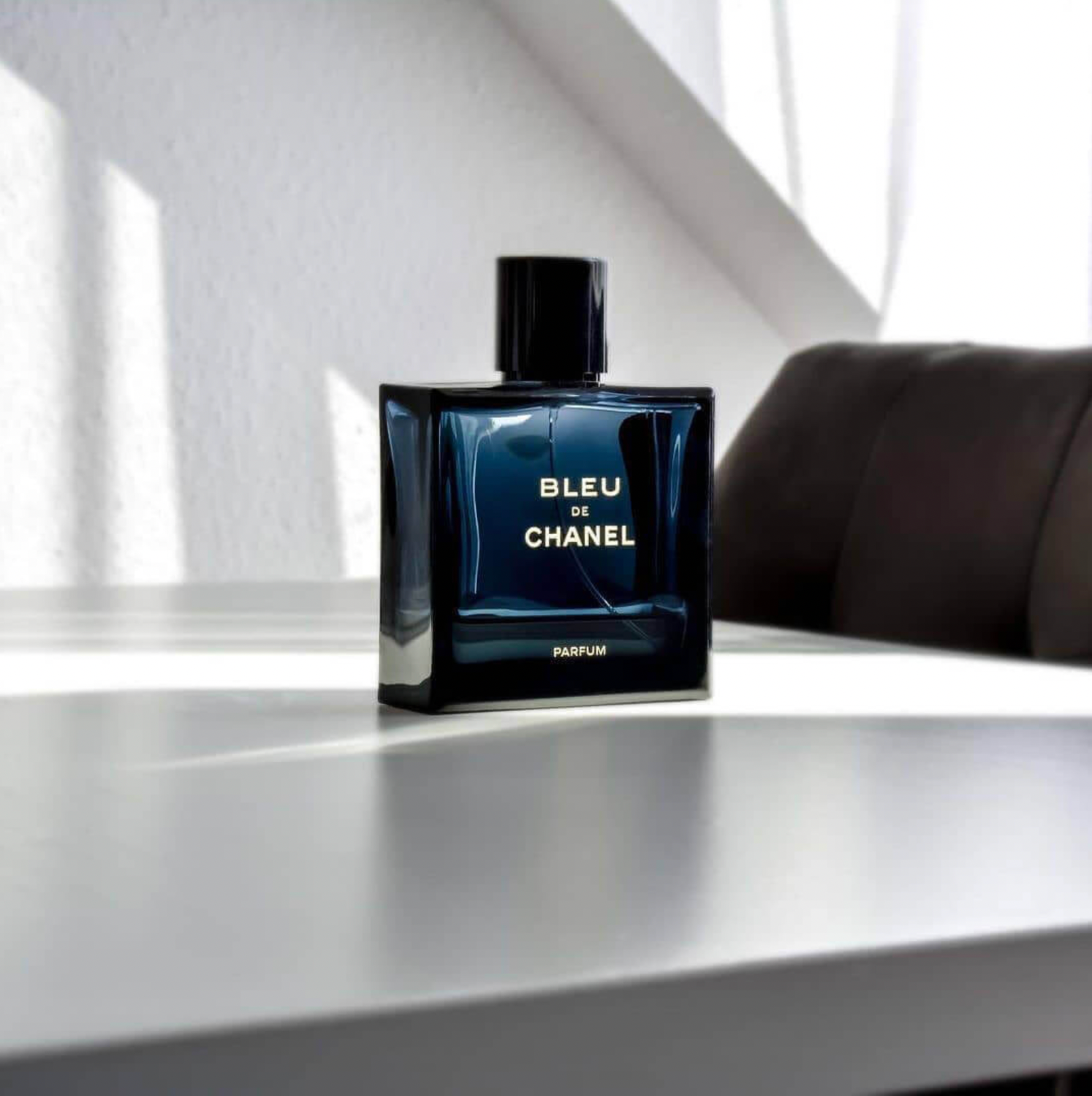 Allure Homme Sport Eau Extrême
Allure Homme Sport Eau Extreme is a woody/spicy and fresh fragrance with an interesting vanilla taste. The sage, orange, cypress and mint in this perfume will be invigorating while the arrival of pepper in the heart will add a hint of masculine spice. Finally, the base notes of musk and wood combine with a wave of creamy vanilla from tonka beans that will then smooth every sharp edge of this fragrance. Allure Homme Sport Eau Extreme is the perfect choice for spring and summer.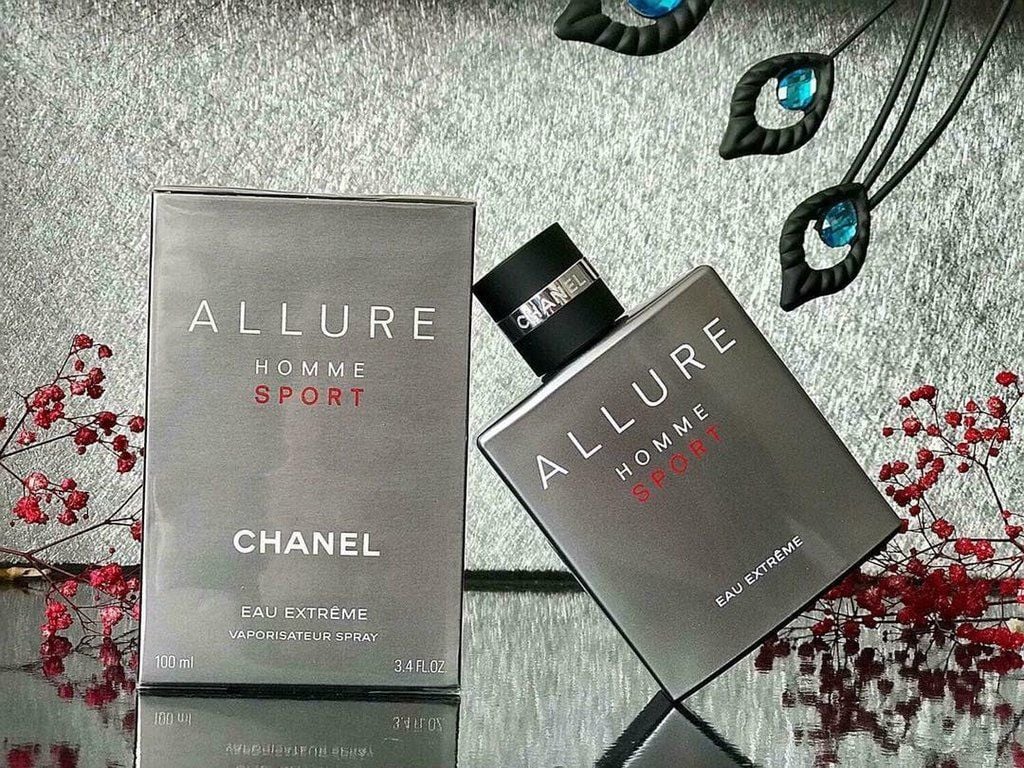 Allure Homme Sport Cologne
First launched in 2007 and updated in 2016, Allure Homme Sport Cologne is arguably one of the most iconic fragrances on the market. This perfume bottle opens with extremely refreshing aromas of orange, bergamot, lemon and grapefruit. Right after that, the spice and resin in the middle notes will quickly crept in to create an extremely passionate and seductive scent. Finally, the base of creamy tonka bean, cedar, vetiver and musk adds depth to the overall scent. This is a clean and refreshing fragrance, perfect for hot summer days.
Allure Homme Eau de Toilette
Although launched in 1999, Allure Pour Homme is still a very popular scent globally. The top note of this perfume bottle opens with a combination of ingredients including ginger, peach, lavender and lemon. Soon, aromas of cedar, rose, pepper, freesia and vetiver will appear in the middle notes before giving way to the base notes of leather, amber, coconut, vanilla, and oak wood. sweet and warm. The ideal times to use this scent are winter days and early spring mornings.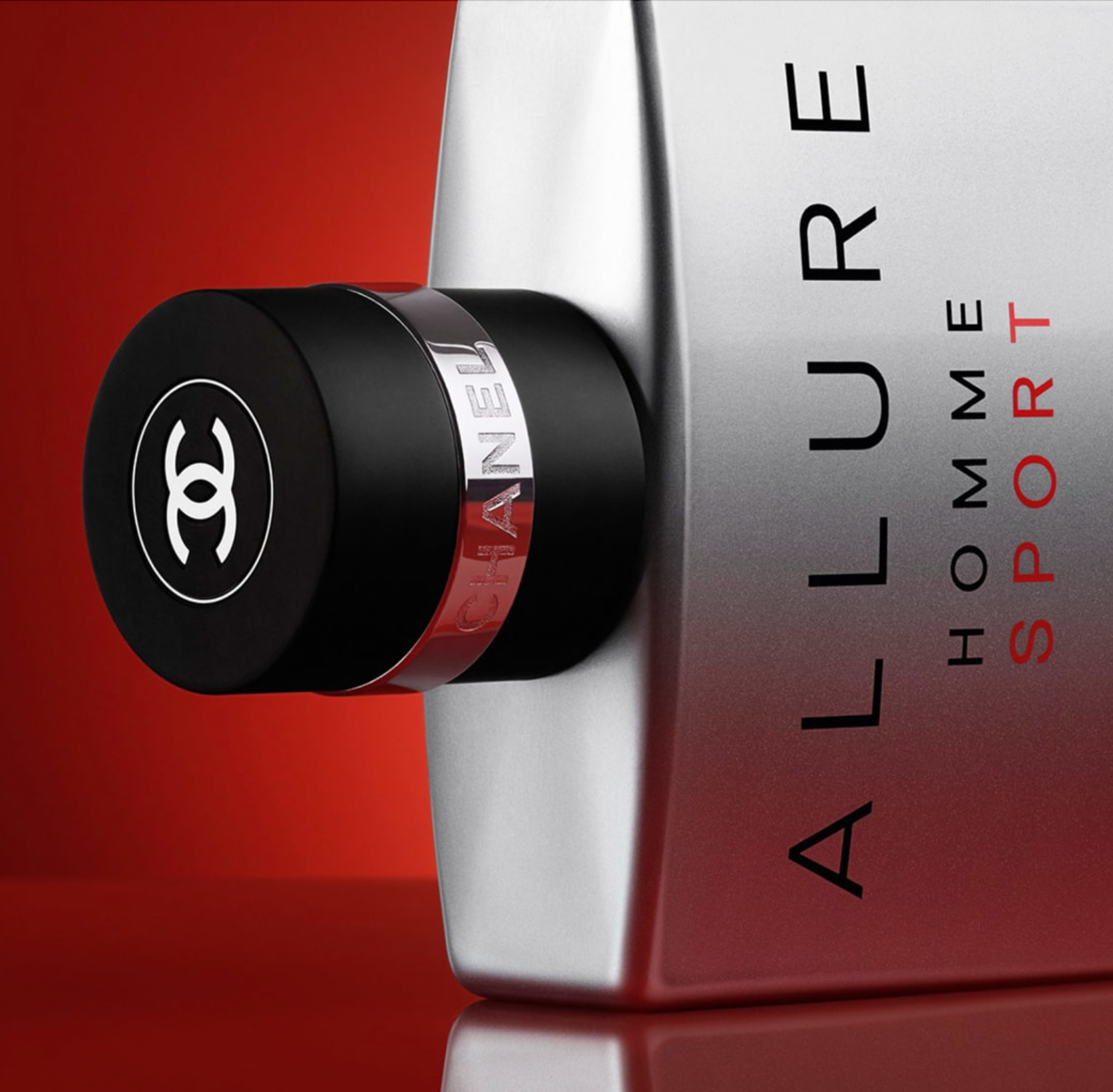 Allure Homme Édition Blanche Eau de Parfum
Allure Homme Edition Blanche is the oriental woody fragrance of Allure Pour Homme that is most loved by Chanel fans. Bergamot and lemon will be the main ingredients that make up the top notes of this fresh fragrance. Soon, sweet woody notes in the middle notes will be present to add a little more masculinity. When dry, vetiver and vanilla will be the ingredients that tie it all together to create an overall scent that is completely irresistible. Spring and summer days will be the best times for this complex and delicate perfume.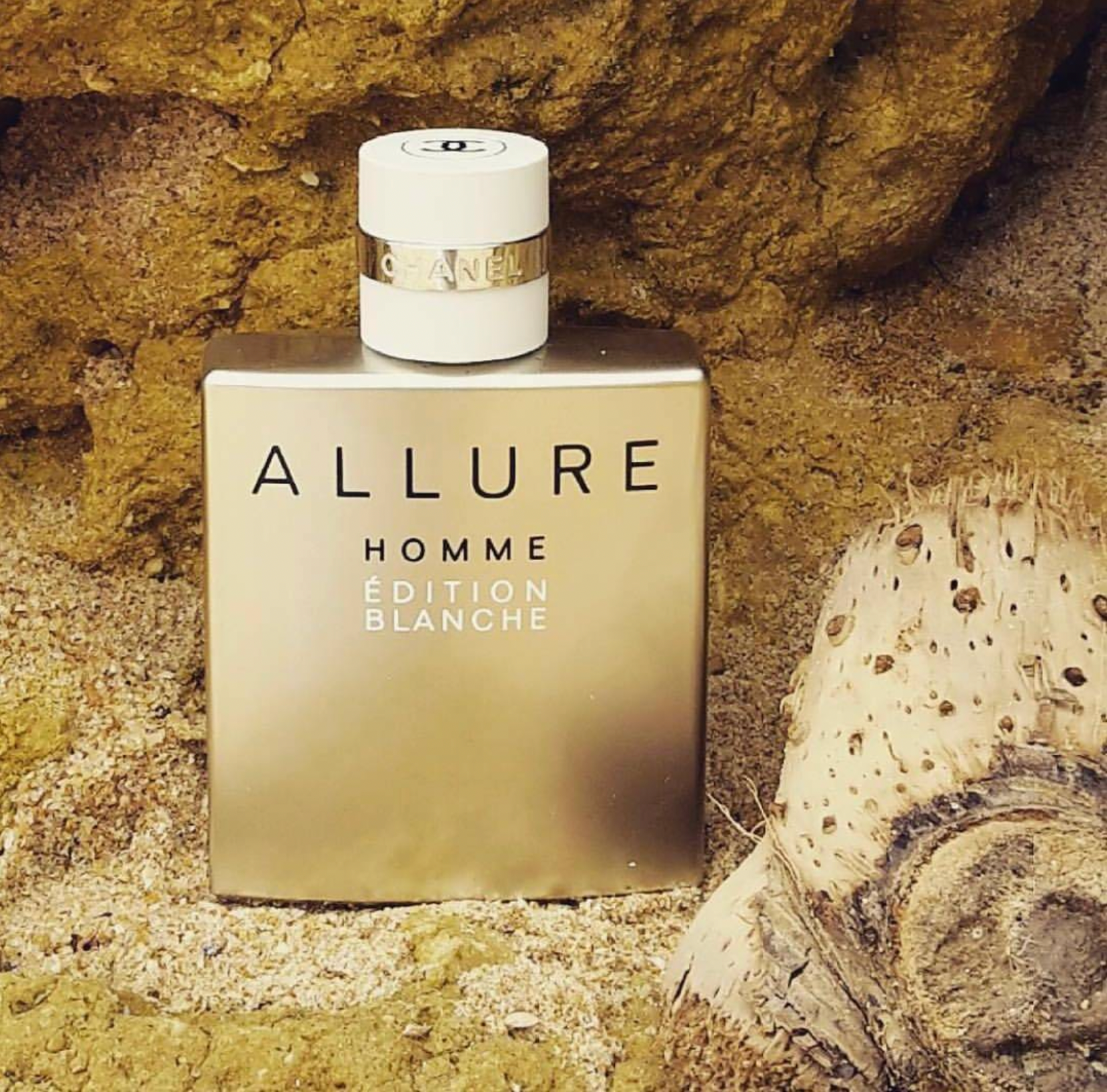 Le Lion de Chanel Eau de Parfum
Launched in 2020, Le Lion de Chanel Eau de Parfum is a wonderful woody/amber fragrance crafted by Olivier Polge. This scent will ignite your confidence and masculine energy. The opening fragrance of lemon and bergamot will soon be warmed by the smooth and exotic middle notes of amber and labdanum. When dry, patchouli, musk and sandalwood add complexity to this delicate masculine fragrance. Perfect for fall and winter, this is a powerful men's scent with excellent longevity and outstanding staying power up to 6+ hours.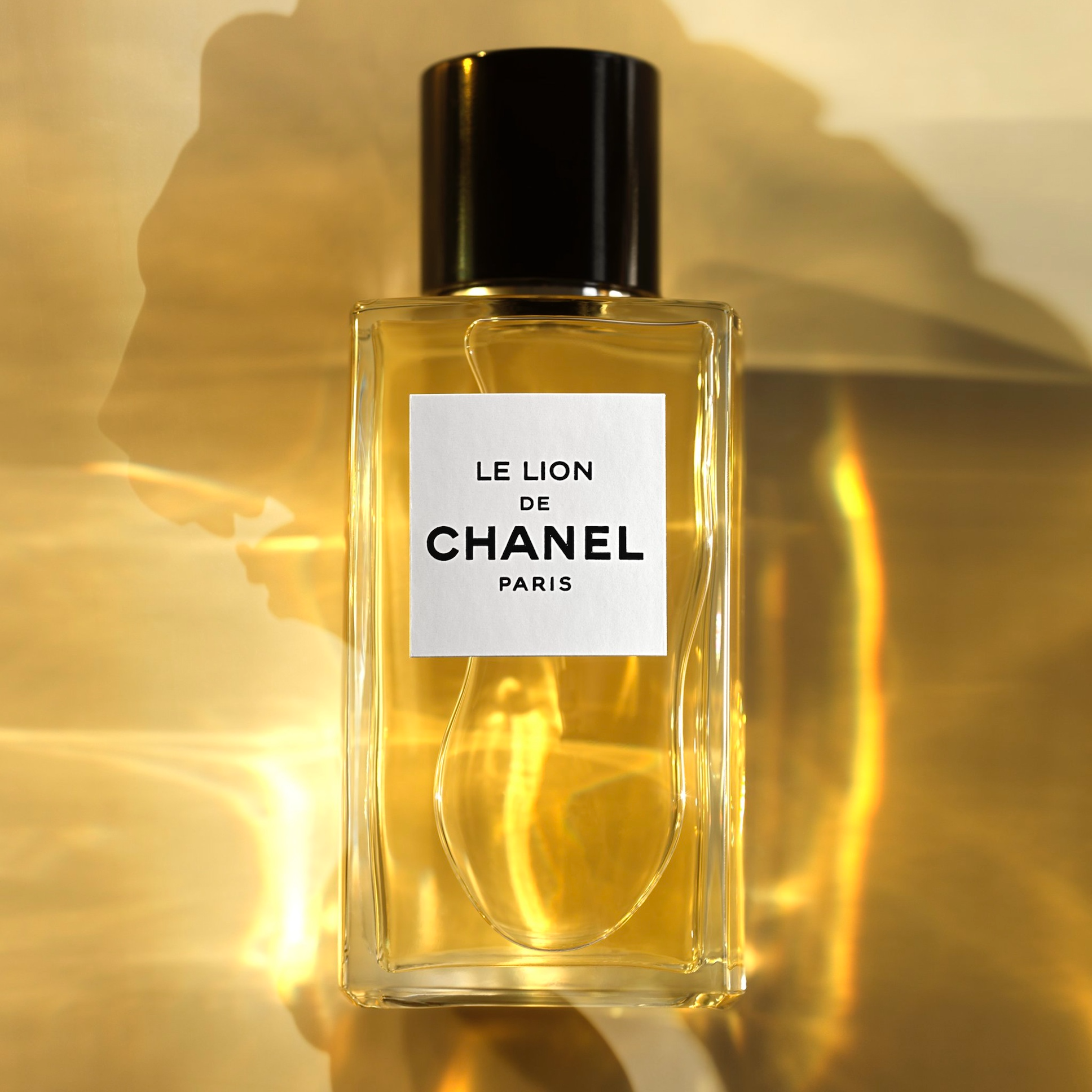 See also: Chanel with the ambition to surpass Hermes and a completely new policy for VIP guests